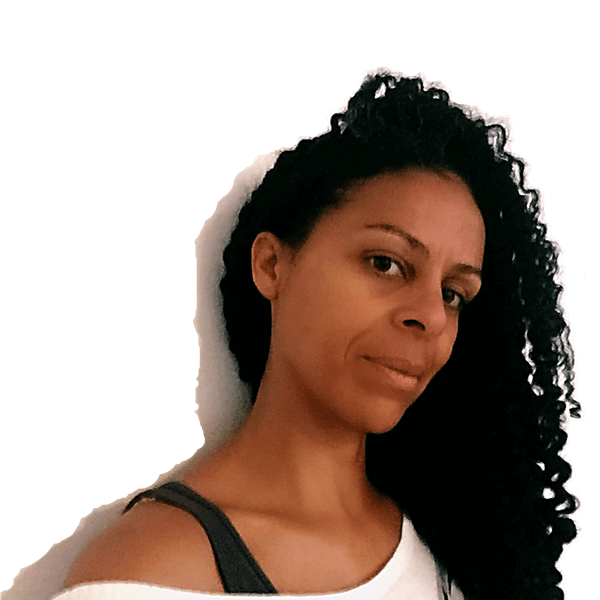 Hi, I'm Mónica and I'm here to help YOU understand your curly hair + build a hair regimen without all the nonsense that's keeping you chained.
I'll show you how easy it can be to keep your hair moisturised + retain length so you can FINALLY take the stress off of your hair journey.
Welcome to my humble virtual home!
If you're currently confused or overwhelmed and need help understanding 'What the hell is wrong with your curly hair?', you've come to the right place! My mission is to help you build a hair regimen blueprint that adapts to your hair needs and supports its healthy growth without burdening your lifestyle. Ultimately, I want you to fall in love with your curls and become the Curly Queen you secretly dream of becoming!
We'll be a perfect match if...
* You're a curly hair newbie, or wannabe, who just landed in the natural hair world.
* You're a transitioner - beginner, or not - whose not up for the Big Chop.
* You're a curly hair veteran whose still trying to figure things out.
... but, most importantly, you feel a little lost and overwhelmed by the natural hair world. Since you're here, something tells me you need clarity from all the conflicting 'noise' that dominates the 'natural hair blogosphere', but you don't know who to believe, where to start or what to do. Despite all your efforts, you're currently struggling to reach your hair goals but you don't know what else to do. And, you're also ready to invest, roll up your sleeves and work to get the results you want.
If any of this sounds familiar then you definitely came to the right place!
Hi, there! I'm Mónica, the creator and founder of Curly Hair Lounge and I can't wait to hear your story. But in the meantime here's mine:
I'm passionate about helping black women who desperately want a simple curly hair regimen that works, doesn't take much of their time and effort and fitts smoothly into their lifestyle. To put it simply, I help you to effortlessly take care of your curly hair and finally like what you see.
I'm also an avid cinema-goer, with two kids and a serious tea addiction! I believe naturally curly girls can't afford to waste any more time with hair care practices that damage their hair and it all starts with a better understanding of their hair needs and product formulation blended into a good hair regimen.
I started my hair journey back in 2013 transitioning for 2,5 years and finally doing my Big chop in January 2016. Throughout this time I tried the LOC Method, attempted co-washing, did my fair share of DIY's and pre-poo, did Henna and a few other things and what I found is that less is better than a lot and simple always wins.
Yes, it's true, I managed to grow my hair to waist length during this time a couple of times, but that does not mean my hair was the healthiest (as I thought at the time). It just means I have great genes and I was able to retain length.
I was definitely doing something right, but I didn't have the full picture. I was doing too much and that is why I am now OBSESSED with de-mystifying curly hair care.
Hair health, as I know it now, with heaps of elasticity, moisture, minimal hair breakage and hair shedding has only been possible once I made a major shift in my hair care routine. Once I stripped the futile and unnecessary from it.
You see, though I am a very fact-orientated person and 'curated' my hair care practices based on what is backed up by science that doesn't mean I should have put everything in the cart. Ever heard of too much of a good thing... Yep, things need to have a logic and this is when I started to absorb the little nuggets of wisdom shared by experienced curly hair professionals and integrated everything together.
What happened since has been mindblowing and I am committed to sharing my knowledge and strategies to help you bypass the same mistakes I did and achieve the same success I have.