You need a proper hair regimen you know you do
(like yesterday!), but...
You don't know where to begin.
You read and tried too many things and now you're too confused.
You're at your wits' end trying to figure out every piece of the curly hair puzzle.
You're using all kinds of products and you're still facing the same problems.
It totally sucks constantly wondering what to do while you watch other people succeed
and you're freaking out, right?!
Hint: We're all making it up as we go... but some learn from their mistakes!
Luckily, there is a system to the process of building your hair regimen.
Do you have trouble seeing consistent results?
This could be you if...
* You end up moisturising your hair everyday
It's hard to keep your hair hydrated so you wet, oil or apply product every day but it's still dry and you end up with a giant frizz ball on your head.
* You've bought all different hair products, yet nothing seems to work
You're spending too much money on hair products to keep your hair away from dryness, breakage and frizz.
* You moved away from harsh ingredients, but something is still off
Sure, like everyone else you ditched the shampoo and only co-wash now 'cause it's more gentle on your hair, but your hair still feels dry, breaks or gets frizzy and you don' know why.
If you don't already have a hair regimen that keeps your hair moisturised, healthy, strong and growing you are not alone!
I wanna help you overcome these blocks so you can charge full ahead towards your hair goals.
"I wanted guidance after my transition. On consultation, Mónica came up with a hair regimen that gave me direction in planning my hair care needs. I saw results and I feel more confident about what I'm doing.
Thanks, Mónica, I don't know what more you could have done. You went above and beyond..."
Jennifer
"WOOW! Thanks so much for the education. I will include all the practices in my hair routine"
Mavis Kumi
A 6-week LIVE step-by-step program where you're going to learn how to create your own hair regimen blueprint.
6 Weekly Lessons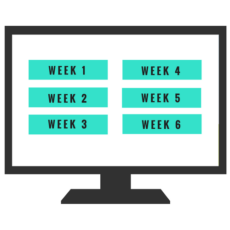 Weekly Implementation Work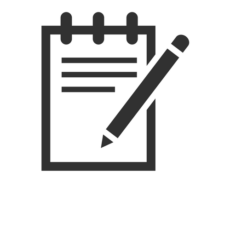 LIFETIME ACCESS TO HRB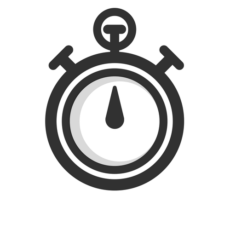 WEEKLY LIVE Q&A's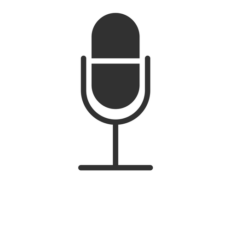 PRODUCT INGREDIENT CHEAT LIST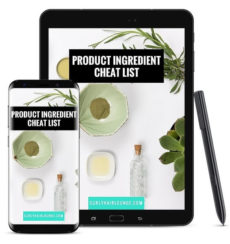 PRODUCT DATABASE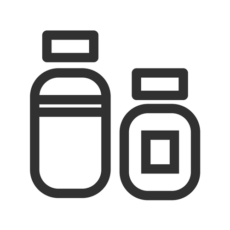 Let's take a closer look at the Hair Regimen Blueprint program:
This is what you can expect to learn and do over 6 weeks of the program
LESSON 1 (WEEK 1)
DIAGNOSE YOUR HAIR HEALTH & IDENTIFY NEEDS
This first week of HRB is all about making amends with your hair. It's about finally getting to know why your hair is so moody and understanding what it is asking of you. Have you ever felt that you just don't get your hair and no matter what you do you're still struggling with hair moisture, dryness, breakage, split ends and you just feel frustrated and confused? Well, you'll have some 'AHA' moments in this week's lesson.
Learn my cheeky secret to establishing hair health and find the answers/signs to help create a tailored hair regimen.
Grab my Matrix of Hair Needs for reading your hair health results (and avoid the guessing game many naturalistas fall into).
Finally understand how to achieve Moisture and Protein Balance according to hair needs.
LESSON 2 (WEEK 2)
DETOX & RESET YOUR PRODUCT CABINET
How do you get healthy curly hair? With great products that are based on natural and organic ingredients.This is the week you get clear on what products your hair loves and hates and set a new standard for what to look for in your hair products that will foster healthy moisturised hair and sustain hair growth.
This lesson will cover...
Let's dive into the Natural vs Synthetic debate and the myths surrounding it and why you don't need to follow the herd. You can choose your path. Do ya own thang, girl!
What you really should be looking for in your products and what to be cautious of so the products you use are working with you and not against you in keeping your curly hair moisturised and healthy.
How to shop hair products and pass over the marketing smoke screen so you don't buy unnecessary products.
What products you need to support your hair needs & why. We'll discuss the products you need for the main building blocks in hair regimen and why.
BRING IT ON & BUILD IT UP WEEK!
This is week 3 and you'll be taking action on what you learned in Lessons 1 and 2. You'll implement new knowledge and start sketching your hair regimen before I start giving any more new information. I'll be available in the Facebook Group to answer your questions and give feedback.
LESSON 3 (WEEK 4)
BUILD YOUR STRESS FREE HAIR REGIMEN BLUEPRINT
This week I'll show you how you can match your curly hair needs and lifestyle into a hair regimen that doesn't make you feel stressed or behind in your game.
We'll consider how much time you have and how much you want to devote to your hair routine against what your hair needs are and still be able to achieve your hair goals.
Choose the pillar blocks of your hair regimen that you can easily execute on autopilot without feeling overwhelmed.
Refine your hair routine and leverage hair care practices that can improve your hair health.
Finally, build your optimal hair regimen blueprint.
LESSON 4 (WEEK 5)
WASH DAY PROCESS 101
Now that you discovered your hair needs, detoxed and found your hair products and built your hair regimen it's time to put everything into action and develop your wash day skills for maximum hair moisture. Watch the hair video tutorials that will make everything clear. This week you are going to...
Reduce the chances of breakage, improve detangling and moisture and strengthen your hair with this one treatment.
Reduce time and save money conditioning your hair the right way and learn my little tip to ease the detangling process.
Grab the tips I learned from the professionals behind the chair to achieve great hairstyles using the right products and techniques that will give you the outcome you desire.
BRING IT ON & BUILD IT UP WEEK!
This is week 6 and you'll be taking action on what you learned in Lessons 3 and 4. You'll implement new knowledge and finalise your hair regimen. You'll also carry out your wash day, apply new skills and techniques and try your favourite hairstyle. Rewatch the video lessons and get your hands on it! I'll be available in the Facebook Group to answer your questions and give feedback. There will be a final Q&A (info below)
FINAL FEEDBACK & RETWEAK Q&A SESSION (Sunday/4 pm)
This is the final week (6) of the program, by now you had at least one wash day to implement the hair regimen you built, try your products and develop some skills. This week we discuss what is working, what can be improved and get you ready to 'graduate'.
You'll also get access to an exclusive Facebook Group
The Hair Regimen BluePrint Facebook Group is a place open to all students for the duration of the live program. This is the place where you can hang out with your fellow colleagues and me to get feedback on your work and progress.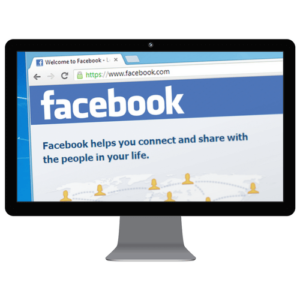 Register To Know When It Opens Again!!
"Hi Mónica,  I'm so grateful for your advice, I stumbled on your blogs and I can't stop reading and opening more pages and reading some more. I have gained a wealth of information useful for my transitioning hair. Thank you."
- Sharon Philips -
"Before consulting with Mónica I was having issues with curl definition and keeping my hair moisturised. I also wanted to make sure I wasn't missing anything. Now my hair is healthy, huge and moisturised! Mónica is very knowledgeable about the natural hair experience and what works and doesn't work."
- Cynthia -
"Hi Mónica, thank you for all the information you provide on curly hair.  As a Cosmetologist/Salon Owner for 30 years, and now a Professional Haircare Product Company Owner, I value the information you provide. Just wanted to say 'Thank You' and keep up the great work!"
- Diana Bernard -
You're ready to make a financial investment & commit to implementing what you learn.
You're willing to work hard to build your ultimate hair regimen for your curly hair.
You already love the hair you have.
You're tired and frustrated by all the rules echoing on the internet.
You want an educated guidance, not a saviour.
You want a simple and effective plan tailored to your hair's needs that will give you the roadmap to healthy moisturised hair.
You're finally ready to stop screwing around and be attuned to your hair's needs.
You're ready to accept your hair as it is and release any expectations you have.
You have ZERO time to sieve through all the info on the internet.
You don't know what products to use.
This is not for you if...
You're not willing to abandon behaviours or practices that sabotage your goals.
You're not willing to show up and put in the work.
You can't communicate through email, Skype or Google (free online software).
You compare yourself to others.
You're still considering whether you wanna become a curly girl.
You want to become a 'natural girl' because it's popular.
You're not ready to make an investment to finally stop the 'guess and trial game' and enjoy your curls.
If you're experiencing extreme hair loss or other scalp related condition that has never cleared. (Please consult a trichologist or related professional).
You have relaxed or permed hair and don't want to start a curly girl journey.
"You are bomb now I have much more understanding of the whole process of becoming natural! I am currently on my 5th month since I started the transitioning process. So thank you so much for that. I am downloading the ebook to continue to help me. best luck to you and continued success!"
- Saphira -
"Wow!! I do not know where or how to begin…I love your site, it's attractive, informative and totally captivated me."
- Just4Kids -
"Ohh, Wow. Loved this (email) course for sure! I will definitely be mindful when I shop.
- Lovey Ali -
"I searched Google today for info about using the Cherry Lola treatment as a deep conditioner and thankfully came across your site in the search results. I have since spent the whole day reading through the various articles on your site and just wanted to say how truly amazed I am. I have been on a natural hair journey for over 1.5 years and searched for all kinds of info. There are a lot of sites out there with lots of good content, but this is the first site that is so in depth, with scientific references, covers any topic I think of and is so well ordered and flow into each other nicely. It has been info overload, but I just couldn't stop. Thank you sooooo much! Yours will absolutely be my go-to site from now on." 
- Jo Regis -
Register To Know When It Opens Again!!