Due to increasing consumer knowledge of product ingredients, cleansing conditioners and shampoos with natural ingredients are the way to go to clean our hair now. Despite being a supporter of this approach, I find I need a good hair cleanser to clean my scalp and hair of all the sweat, butters and oils. Like me, there is probably a lot of people who think alike, so why not opt for sulphate free shampoos to have softer curly hair?
The controversy surrounding the use of conventional shampoos is linked to the use of strong surfactants in their formulations. Sodium laureth sulphate (SLES) or sodium lauryl sulphate (SLS) are at the core of this discussion, they are linked with allergic reactions on the eyes, skin and lungs. To top it all out there is immense information on the internet linking the use of SLES to cancer. Although there are no official organisations confirming such link, the Environmental Working Group expresses concerns about SLES being contaminated with toxic impurities.
Another concern, within the natural hair community, is that these strong surfactants remove all the sebum from the hair and leave our natural or transitioning hair drier than it already is. Along with SLS and SLES sulphate regular shampoos also have other surfactants such as ammonium lauryl sulphate (ALS) and ammonium lauryl ether sulphate (ALES) that you should also avoid. Read Shampoo On Curly Hair, Is It A Good Practice? to know more about shampoos.
Sulphate free shampoos are a good middle term between conventional and natural shampoos because you can avoid allergic reactions, leave your hair more moisturised and still benefit from a good cleansing experience with some lather. If, nevertheless, you prefer a no poo alternative you can always use soap nuts or bentonite clay. Don't forget that although sulphate free shampoos are not as harsh you still need to protect your hair, so don't forget your deep conditioner in your hair regimen. Here are a few options for you, I personally use L'Oreal's shampoo.
Deva Curl Low Poo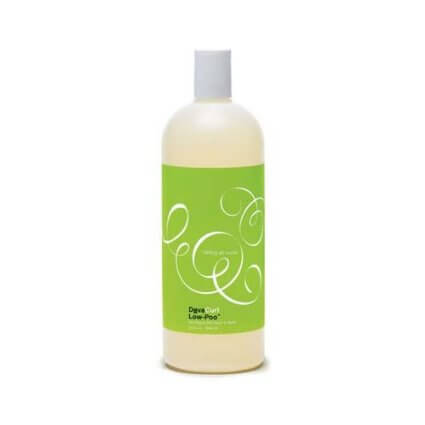 A low lathering shampoo with hints of lemon scent that promises to gently clean your scalp and hair while moisturising it at the same time with glicerine, lanolin and castor oil. In its formula, you won't find sulphates, parabens, mineral oils or silicones or were it not a Curly Girl product.
OGX Ever Straight Brazilian Keratin Therapy Shampoo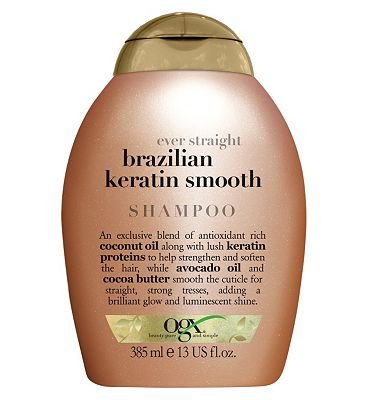 If you're tormented with frizzy dry hair this shampoo promises to fight that off. The keratin proteins and coconut oil will penetrate the hair strand strengthening it from within, and the cocoa butter, avocado oil, aloe vera and panthenol will keep your curls moisturised.
L'Oreal Ever Riche Replenishing & Taming Shampoo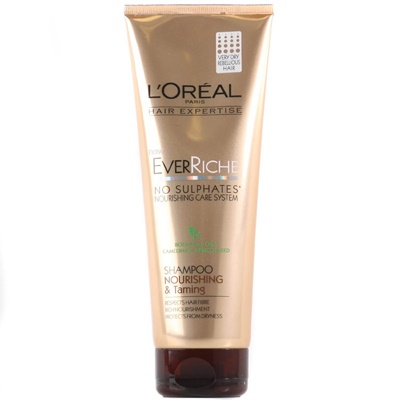 A very gentle cleanser with an amazing scent. The creamy formula will remove all the dirt, butter and oils from your hair without over drying it. Expect frizz free hair softened with botanical extracts and the lather you're used to without the soapy feel.
Mixed Chicks Sulfate Free Shampoo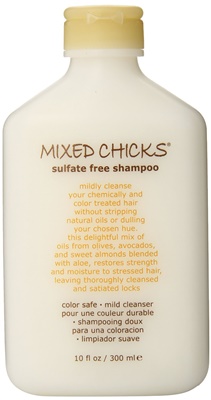 Mixed Chicks Sulfate Free Shampoo offers you a mild cleansing experience with a blend of aloe vera, olive oil, avocado and almond oil to keep your tresses moisturised and nourished. The wheat amino acids are great for hydrating the hair from inside and good for porous hair as they patch up holes and opened cuticles.
Shea Moisture Raw Shea Butter Moisture Retention Shampoo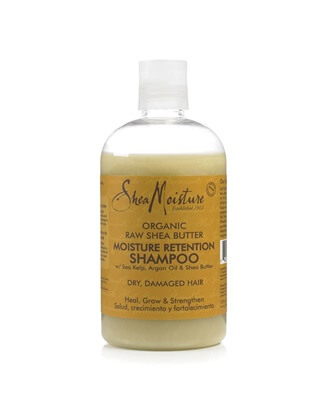 Shea butter is the staple ingredient in this sulphate free shampoo which is known for it's moisturising and conditioning properties that so many naturals have come to love. Let your hair drink with this gentle shampoo formulated with panthenol, aloe vera juice, sea kelp and argan oil to smooth, provide lustre and elasticity to dry, damaged or over-processed hair.
Big Hair Soft Clean SLS Free Shampoo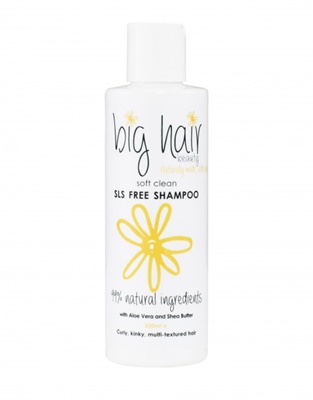 Big Hair SLS Free Shampoo is a UK product made with naturally derived ingredients capable of cleaning and removing product build up without the dryness of harsh surfactants. The gentle ingredients in this shampoo will benefit sensitive scalps while shea butter and aloe vera will moisturise and keep your hair soft.
What kind of hair cleanser do you use? Is your natural or transitioning hair softer with a low poo shampoo?