There are many challenges when you transition to natural and one of them, once your curls start growing, is blending the two hair textures – the natural and the relaxed hair. If, like me, you have little to no curl pattern on your permed hair then wearing your hair out can look unkempt. Protective styles are the best way to transition, but having your tresses out once in a while is good too.
Many times, the problem might not even be if your "old" hair still coils. The problem could be disguising two entirely different curl patterns or the difference in volume they have. There is certainly no need for you to feel self-conscious about this when out and about with your hair out. There are a few hairstyles you can try that will blend the two textures and give you a great look.
Now, if you're new to transition or you haven't ventured in yet and are just looking around, gathering information then please be aware that combining both textures in a harmonious way will involve a bit of work on your part. Especially if you were used to Wash & Gos or having your hair straightened by someone else. But don't worry, it's nothing to be concern about, once you get the hang of it, you'll be doing it with your eyes closed.
1|

Braid Out
Anyone can do it and you probably know how to do it, it's part of our childhood. You probably braided your dolls' hair like me so, so far so good right!? All you need to do is make your braids, however, big or as many as you want. Just make sure to apply some moisturiser and/or a hair styler and let you hair dry completely to have a great reveal when you take down the braids.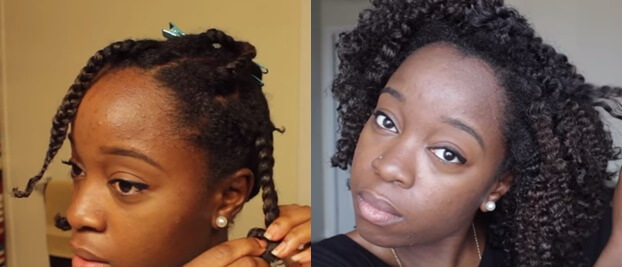 2|

Twist Out
This one is another trip down memory lane, and even if you've never tried them then just know this – they are easier to make than braids. Twist your hair all over and once dry and untwisted you'll witness beautiful waves which can be tighter or larger depending on whether you make them small or big.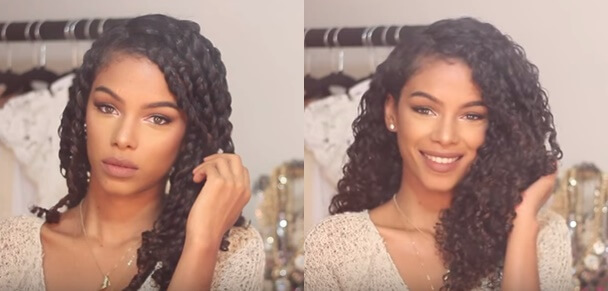 3|

Bantu Knot Out
There is a bit of technique involved on this one as they'll need to be set properly for it to come out right, but the final result is quite pretty.  Just as with the braids and twists, the size of your bantu knots will determine how wide or tight the final texture will look like.
4|

Flexi Rods or Perm Rods
You will need to get your hands on quite a few of these, so get them at your local beauty store. They are fairly simple to use, you just take a hair section and twirl it around the perm rod or flexi rod until it's close to your scalp making sure it's secure. The size of your perm or flexi rod will make your final curls look larger or smaller. Let your hair dry completely, release it and separate the curls to your liking.

5|

CurlFormers
This is a funny little item you use to shape your hair into uniform curls. The application might be somewhat tricky in the beginning, but it will soon become second nature. The end result will give you spiral or corkscrew curls that you can separate and loosen to give you the volume you like. Ready to try some Curlformers?!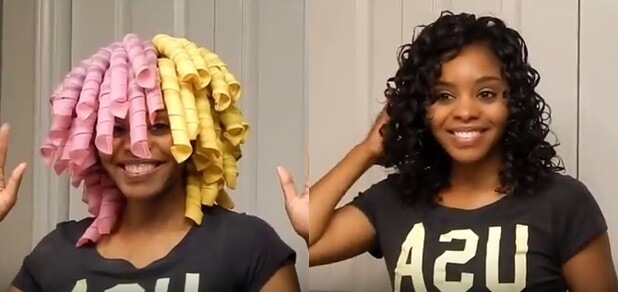 6|

Flat Twist or Braid Out
These are slightly different versions of your braid out and twist out. You just need to make them along your scalp in a vertical or horizontal direction (or whatever you want). The outcome is not much different, I guess it all comes down to your preference.

When making these hairstyles make sure not to set them too tight and to always moisturise and seal your hair. The products you use will depend on how good your end results are. However, having a good leave-in conditioner and hair styler will be a good starting point until you find what works for you. Yet, if you don't let your hair dry out completely before taking down your braids, twists, bantu knots, flexi rods or Curlformers you risk bad definition and frizzy hair.
As a final note, I will say that some people will resort to clip-in or u-part extensions to blend transitioning hair. If you're thinking of going down this route pay attention to how you apply these on your scalp. Continued stress and manipulations on the scalp and roots of your hair can cause breakage and maybe Traction Alopecia.
What is your preferred way to blend transitioning hair?
Featured Image Credit: Melissa Denise on YouTube