So we all know that "slip" is the operative word when it comes to finding a staple natural hair conditioner, and this runs neck and neck with finding stellar ingredients in it. However, being able to match these two pre-requisites with a price tag you can feel comfortable with and not break the bank is a real challenge.
Up until recently, Tresemme Naturals did it for me, it balanced all of this perfectly and the amount of product we got for the price tag was a bargain. Unfortunately, to most naturals dismay, Tresemme as retired this old winning line and introduced a new and improved line (according to them) – Botanique. However, this new line's performance is nowhere near the old kid on the block.  It's not bad, but things stopped being great.
Anyway, if you're on the hunt for a conditioner that is both affordable and has good ingredients I have already done the (virtual) legwork for you, all you gotta do is try them. As for slip, some of the conditioners in here are well known for this property, but as with all products, some will work better than others, it will depend on "your hairs' preferences".
In choosing the conditioners for this post they had to fill in a few prerequisites:
No silicones. If they were in a product's formula they have to be soluble silicones.
The majority or a big part of the ingredients had to be natural or naturally derived ingredients.
Last, but not less important, the product's purchase had to represent a good price-to-product amount relationship. My high-density hair can easily gobble a small (250ml) bottle of conditioner in one go, especially if there's not much slip in it. In the end, 

 we all want to get good value for our money, right! 
You will see that some ingredients have names that don't sound too natural but they're okay guys. The important thing is for your products to not have ingredients in them that actually take moisture from your hair (and cause you serious health conditions, of course). You can read here if want more info on what these ingredients are. Here are some ingredients you may raise your brow to and what they really are:
Stearalkonium Chloride – a naturally derived

fatty acid

from plants and animal. It works as an anti-static and surfactant which helps to clean your hair, thus why conditioners have cleansing properties. Can also be used as a preservative.

Sodium Hydromethylglycinate – naturally occurring

preservative

from the amino acid glycine. Requires human intervention to be obtained.

Methylchloroisothiazolinone/ Methylisothiazolinone/Phenoxyethanol –

Preservatives

Myristyl Alcohol –

Fatty alcohol

Behentrimonium Methosulfate/Behentrimonium Chloride – surfactants with amazing detangling properties you'll want to find in your conditioners.

Methylheptyl Isostearate – emollient derived from caprylic acid, a fatty alcohol

Hydroxypropyltrimonium – synthetic anti-static ingredient
When choosing a conditioner for natural hair or  any other product just remember that although we would all like to be "Team 100% Natural Ingredients", some ingredients need human intervention in order to be used and some synthetic ingredients may offer us better protection (from bacteria) or will actually give our hair faster results. As you can see from above, some ingredients have suspicious names but are naturally derived. It is your choice to balance this out. Read more about natural versus synthetic ingredients.
Now off to the products themselves. All this talk is throwing me back in time to science class.
---
6 AFFORDABLE CONDITIONERS
YOU'LL WANT TO HAVE
---
#1|
GEOVANNI
Smooth As Silk Deeper Moisture Conditioner
This brand has been scoring points in the natural hair community with their shampoos and conditioners, and for many naturals, it is an old-time favourite that surpasses the Tresemme Naturals. Well, with ingredients like the ones bellow you can't go very wrong, can you?
You can find other lines from this brand as is the case of Balanced Hydrating Calming Conditioner and of Tea Tree Triple Treat Conditioner being sold here in the UK.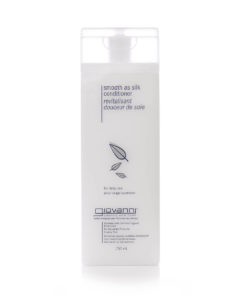 Ingredients

: Aqua (Purified Water), Rosemary (Rosmarinus Officinalis) Oil, Nettle (Urtica Dioica) Oil, Thyme (Thymus Vulgaris) Oil, Birch Leaf (Butela Alba) Oil, Chamomile (Anthemis Nobilis Flower) Oil, Clary (Salvia Sclarea), Lavender (Lavandula Angustifolia), Coltsfoot Leaf (Tussilago Fargara), Yarrow (Achillea Millefolium) Oil, Mallow (Malya Sylvestris), Horsetail (Equisetum Arvense) Oil, Soybean Protein (Glycine Soja), Cetyl Alcohol (Plant Derived), Stearalkonium Chloride, Tocopherol (Vitamin E), Trace Minerals, Citric Acid (Corn), Sodium Hydromethylglycinate, Grapefruit Seed (Citrus Derived).
Price:  from £2.49 (2oz/56.8 ml) to £23 (35oz/1lt)
Buy it: Antidote Street, British Curlies, Beauty by Zara,
#2|
INSIGHT
Daily Use Energising Conditioner
This conditioner comes from an Italian brand product that promises high moisturising and detangling properties. The products are mineral oil free, colourant free, silicones free, paraben free, has organic extracts and allergen free fragrance. They also have other 3 lines as is the case of the Damaged Hair Reconstructing Conditioner. You can buy these products in three different sizes.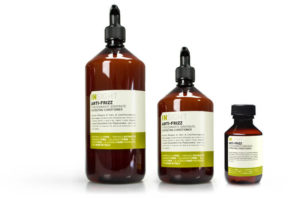 Ingredients

: Aqua (Water), Cetrimonium Chloride, Cetearyl Alcohol, Myristyl Alcohol, Cannabis Sativa Seed Oil, Gossypium Herbaceum (Cotton) Seed Oil, Theobroma Cocoa (Cocoa) Seed Butter, Linum Usitatissimum (Linseed Seed Extract, Parfum (Fragrance), Citric Acid, Magnesium Nitrate, Magnesium Chloride, Methylchloroisothiazolinone, Methylisothiazolinone.
Price: £4.99 (3.5 oz/100 ml), £10 to £11.99 (17.5 oz/500ml) or £16.99 (35oz/1lt)
Buy it: British Curlies; Beauty By Zara.
#3|
CURLS
Coconut Sublime Conditioner
You can expect your hair to be moisturised with a blend of fatty alcohols, panthenol and coconut oil. It will also be good to use as a co-wash because of the Stearalkonium Chloride, a mild surfactant with cleansing properties.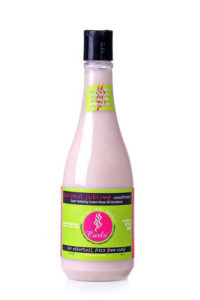 Ingredients

: Purified Water, Cetyl Alcohol (derived from coconut) Stearalkonium Chloride, Cetearyl Alcohol (derived from coconut), Polysorbate 60, Virgin Coconut Oil (Cocos Nucifera),  Panthenol,Certified Organic Arnica Flower Extract, Certified Organic Chamomile Flower  Extract, Certified Organic White Tea Extract,  Monoi de Tahiti, Methylheptyl Isostearate, Hydroxypropyltrimonium, Hydrolyzed Corn Starch, Potassium Sorbate, Phenoxyethanol, Caprylyl Glycol, Natural Fragrance,Caramel.
Price: £10.95 (14oz/397ml)
Buy it: British Curlies.
#4|
SHEA MOISTURE
JBCO Strengthen, Grow & Restore
I haven't yet tried this conditioner for curly hair, but judging from the Leave-in Conditioner I am now using, you can expect good things from it. But you don't need to take my word for it, take a look at the ingredients bellow and you'll have a good idea. This line is formulated to strengthen damaged, brittle hair and help reduce the appearance of shedding and breakage(none of which I suffer from).  Those with coloured or permed hair will also find their hair is strengthened.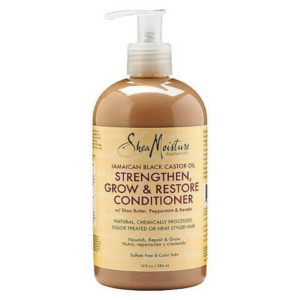 Ingredients
:

 Water (Aqua), Ricinus Communis (Castor) Seed oil, Adansonia Digita seed oil, Butyrospermum Parkii (Shea) Butter*, Cocos Nucifera (Coconut) Oil, Stearyl Alcohol, Cetyl Alcohol, Behentrimonium Chloride, Hydroxyethylcellulose, Panthenol, Glycerin (Vegetable), Simmondsia Chinensis (Jojoba) Seed Oil, Macadamia Ternifolia Seed Oil , Oil , Hydrolyzed Keratin, Fragrance (Essential Oil Blend), Mauritia Flexuosa Fruit Oil, Tocopherol (Vitamin E), Aloe Barbadensis Leaf Juice*, Hydrolyzed Vegetable Protein PG-Propyl Silanetriol, Trifolium Pratense (Clover) Flower Extract, Hydrolyzed Rice Protein, Vinegar, Acetyl Tetrapeptide-3, Niacin, Dextran, Caprylhydroxamic Acid, Caprylyl Glycol, Butylene Glycol, Caramel, Mentha Piperita (Peppermint) Leaf Extract, yeast extract, Macadamia Ternifolia Seed Oil

Price: £13.99 to £14.99 (13oz/369ml)

Buy it: Beauty By Zara, Antidote Street, My Luxe Beauty.
#5|
CAMILLE ROSE NATURALS
Jansyn's Moisture Max Conditioner
This conditioner is packed full of vegetable oils that together with moisture grabbing aloe vera and fatty alcohols will help your hair stay deeply moisturised for longer. The marshmallow root will also help to add even more slip.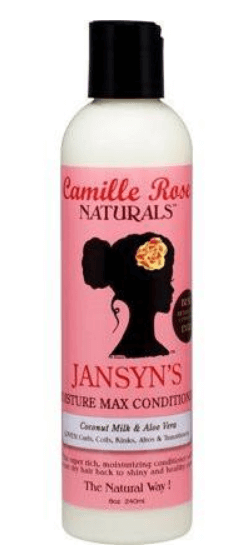 Ingredients

: Distilled water, cocos nucifere(coconut milk),aloe barbadensis leaf juice, cocos nucifera (coconut) oil, theobrama cacao (cocoa) butter, butyrospermum parkii (shea) butter, simmondsia chinensia (jojaba) oil, prunus amygdalus dulcis (sweet almond) oil, olea europea (olive) oil, ricins communis(castor)seed oil, bitus vinifera (grape seed) oil, oenothera biennis (evening primrose) oil, rosa canina (rose hip) oil, althaea officinalis (marshmallow) root extract, equisetum arvense (horestail) leaf extract, urtica dioica (nettle) leaf extract, behentrimonium methosulfate (BTMS), cetearyl alcohol, mentha piperita (peppermint) oil, chloride tocopherol( vitamin E), phenoxyethanol and caprylyl glycol (optiphen), frangrance, citric acid.
Price: £12.99 (8oz/227ml)
Buy it: Beauty By Zara
#6|
SHEA MOISTURE
Coconut & Hibiscus Curl Conditioner
Yes, we have another Shea Moisture product and those with thick hair may love this conditioner has it has a good blend of oils and butter to keep it moisturised. And judging from the Curl & Style Milk I love from this line, it's already a winner.  The silk protein in it will restore your hair's strength and keep it smooth.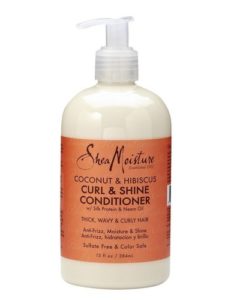 Ingredients
:

Deionized Water, Cocos Nucifera (Coconut ) Oil*, Butyrospermum Parkii (Shea Butter), Sorbitol Esters, Mangifera Indica (Mango) Seed Butter*, Simmondsia Chinensis (Jojoba) Seed Oil, Glycine Soja (Soybean) Oil, Olea Europaea (Olive ) Fruit Oil*, Cetyl Alcohol, Behentrimonium Chloride, Panthenol (Pro-Vitamin B-5), Proprietary Essential Oil Blend, Silk Protein, Aloe Barbedenis Leaf Extract, Hibiscus Sabdariffa Extract, Tocopherol (Vitamin E), Melia Azadirachta (Neem) Seed Oil, Rosemary Extract, Caprylyl Glycol.

Price: £9.99 to £14.99 (13oz/384ml)

Buy it: Antidote Street, Beauty By Zara, The Natural Hair Network, British Curlies, Superdrug, Boots.
---
Hey, I hope you'll give these products a go, maybe you'll find The One here or a close match. I know some people may say they can find cheaper products ranging from £2 to £6, and they're right. I saw them too!
However, many have silicones and drying ingredients for our curly hair that in the long run won't lead you on the right path to healthy hair. Others are filled with synthetic ingredients and have little to no natural ingredients and some, unfortunately, didn't make this list because although they were full of good natural ingredients they had insoluble silicones.
Hey if you want a list of 50+ silicones (soluble and insoluble) you can download them below, and if you follow the Curly Girl Method you'll want to have this.

Anyway, you can see that it's not easy to match all pre-requisites (ingredients/slip/price-amount). In the end, I guess we all wish manufacturers would just increase the size of our curly hair conditioner bottles (and maintain the price, if it's not asking too much), this fully dense mane of mine would appreciate, not to mention my wallet too. 😉
What do you look for in a natural hair conditioner? Have you found The One?