When it comes to twist outs and braid outs we all work purposefully for that moment when we unravel shiny, frizz-free, bouncy, perfectly moisturised and textured hair. Some can argue the secret to this outcome is in the technique while others will put their money on the products they use. Nevertheless, having a good moisturiser/styler that will keep your hair hydrated, shiny and frizz-free while providing good hold can take you a few trails, so here are a few product suggestions for your braid outs and twist outs to take the load off of you while you're transitioning to natural hair.
She Moisture Coconut & Hibiscus Curl & Style Milk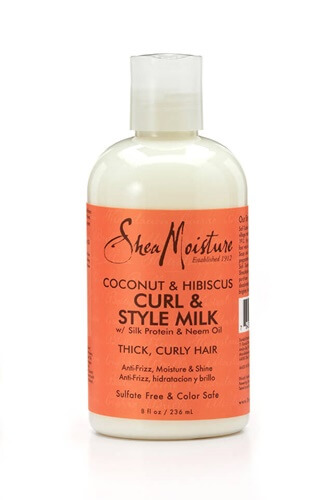 Use this on your wet or dry sets to achieve the results your want.  Contrary to the Curl Enhancing Smoothie which provides more hold and definition, the Shea Moisture Coconut & Hibiscus Curl & Style Milk will give you soft and supple definition. Maybe a good choice for the Summer as it won't feel heavy on the hair. Don't think that you'll be sacrificing definition by using this milk.
First, feel amazed by how it is able to detangle your hair, something that is essential to get that definition you want. Then let the mixture of shea butter and vegetable and essential oil blends nourish and moisturise your strands. Coconut is a feature ingredient in this line and it penetrates the hair strand to keep it hydrated and strong avoiding breakage. To finish it off the silk protein and neem oil will give your hair the smooth, silky and frizz-free look you're aiming for.
Shea Decadence Caramel Curls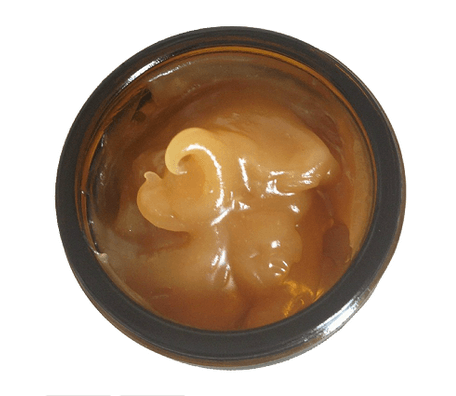 Shout out to this UK based company that has all their products handmade from organic or natural derived ingredients where all have a purpose in their formulations. Their Kinks hair line is specially formulated for kinky, curly and wavy hair and most of their products are formulated to be used in a 3 step system to get you the most moisturised and defined curls. There are several styling creams to choose for your braids, twists and bantu knots.
For this styling cream specifically, you have the Jamaican Black Castor oil and shea butter which blend with other ingredients to give you this rich caramel looking cream. Use a small amount on damp hair after a leave-in conditioner and expect your twists and braid outs to have hold, shine and be frizz-free.  Have a look over Shea Decadence Caramel Curls.
Camille Rose Naturals Aloe Whipped Butter Gel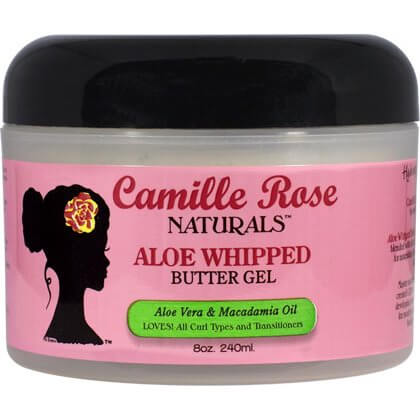 Here is another product you can use on dry or wet hair. Its first ingredient is Aloe Vera so you know your hair's inherent dryness will be quenched, plus it helps balance the scalp and hair's pH. The macadamia and avocado oil work inside the structure of the hair while jojoba, almond and castor oils work on the outside. These light oils, some mimicking sebum, are good hair moisturisers and emollients good to fight against dry, brittle and damaged hair.
This creamy gel will balance your pH, provide hold and softness to your styles along with amazing shine and smoothness, all while eliminating frizz. In the UK, you can buy this over at Amazon.co.uk or at BeautybyZara.com. Have a look at Mahoganycurls tutorial where she used only this gel to achieve her look or you can check Alyssa Forever doing a 3 strand twist with amazing definition.
These are just a few product suggestions try them and let me how if you liked them, how you used them and what were your results. I personally picked these products because they are packed full of natural ingredients, have no silicones, mineral oils or unnecessary chemicals. Remember, products work differently on different hair types, textures and health levels. Transitioning hair has two different textures and needs and sometimes it can be hard to find what works. However, the natural ingredients in these products will benefit both. If you need tips to achieve the best twist out ever read Get The Perfect Twist Out.
Have you tried these products before? In what styles did you use them? What do you use to achieve your textured styles?
Featured Image: Alyssa Forever on YouTube.