A few years ago, when the natural hair movement was in its early stages, when YouTube was taking its first steps and representations of naturally curly hair were less evident on the streets, being natural was truly a journey of love and labour. There was little to no information available to guide you on your journey, can you imagine? Turn the page a few years forward and there is practically a tsunami of information readily available for you to access. Natural hair apps that help you on your transitioning journey are one resource you can use.
Yes. Blogs, YouTube and books may be your primary source of info and inspiration, but iPhone or Android apps can also help you. It's really no surprise that people have started to develop mobile programs that can help you on the go without having to access a computer.
Well, you really don't need to think about the relevance of apps for mobiles. Initially, the main things being developed were games, but now you can do nearly everything. From scanning a doc, booking a cab to finding your soulmate the limits to creating an app that caters to your needs are in your imagination.
Surfing this wave of creativity you will also find apps to cater for your hair. Truth be told, from what I've seen o far, some improvement is still needed but, we all need a start, right? So let me share with you what I have found. Obviously, I am not going to mention all of the apps I've seen on Apple Store or Play Store, but I'll share the ones that caught my eye and can help you.
---
NATURAL HAIR APPS
---
FOR TIPS
1|
 FRO LOVE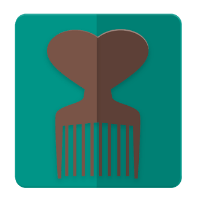 Developed by Lippy Labs, this app has 10.000+ downloads and an overall rate of 4.2. Good tips and advice for someone starting out their curly hair journey, but for the more experienced it may not be enough. It may need some updating as it hasn't been updated since February last year. But, don't let that stop you from downloading it.
Available for: Android
Price: Free
Categories: Growing, Detangling, Cleansing, Conditioning, Working Out, Hair Glossary.
2|
BEAUTIFUL NATURAL HAIR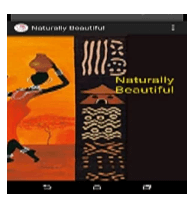 With 1000+ downloads this app wants to help you get from your processed hair to natural hair. You can get tips, video tutorials and a photo gallery to inspire you. Again, another simple app for beginners who want some initial guidance in their journey.
Available for: Android
Price: Free
Categories: Getting Started, Products, gallery of Styles, Videos.
HAIR JOURNAL
3|
HAIR JOURNAL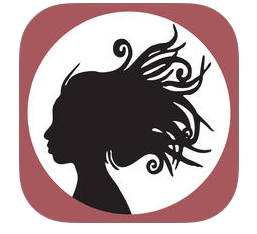 Keeping a hair journal is always a good idea, you can track your progress, set hair goals and be in control of your hair regimen. Create your profile and start tracking your growth, set reminders, record your products and more. On Android, it has a 4.1 review rate with 216 people giving it 5 stars out of 439, so why not give it a try? I have it on my phone now.
Available for: iPhone and Android.
Price: Free, Pro version available for £0.79 on Apple Store.
Categories: Diary, Photos, Products, Profile, Hair Stats, Reminders, Videos, Big Chop, Growth Chart, facebook Community and more.
4|
APPFROLUTION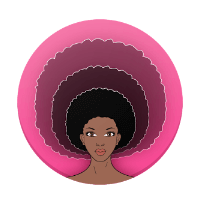 Get your hair under control and start by following your hair journey with this hair journal. A great feature of this app is the fact that you can input your hair expenses and see how much you spend on your hair. This lets you control or have an idea of your shopping habits. It can definitely be a helping hand to recovering product junkies. You can also buy products through this app.
Available for: Android
Price: Free
Categories: Set Regimen, Set Challenge, Expenses, Length, Photo Upload, List Products, List Accessories.
CHECK INGREDIENTS
5|
HAIR INGREDIENTS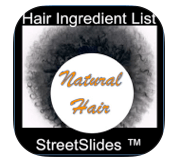 If you're curious about a hair product ingredient and would like to know what it is and what it's for this app will help you. Visually this app needs a lot of work, it's not appealing to the eye and judging from its last update (8/2012) we can understand why. Yes, maybe we should look for an alternative app, however, despite its flaws you can still have access to a database of 900 ingredients which is quite a lot. For those starting their journey and clueless about ingredients, it can be a big help. Ingredients come classified for hair as Good, Maybe or Bad.
Available for: iPhone
Price: £0.79
Categories: Searchable Ingredients, Resources and Easy Rating.
6|
THINK DIRTY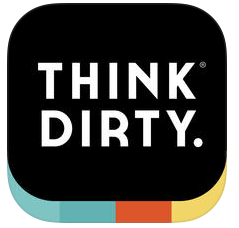 If you wanna know about the potentially toxic ingredients in the cosmetic and personal care products you buy, this app is the help you're looking for without having to constantly Google the ingredient. It was developed by an independent source that allows you to compare products, check for "dirty" ingredients and offers cleaner options.
It's an awesome tool if you're looking for companies that offer great products with better ingredients. But, although it has a database of 350.000+ ingredients the majority of them are from the US and Canada. Yet, you can still find many products there and you have the option to submit products for review and wait for a notification when it's in the database. Remember, leave your review and ask for product updates as the app makes improvements and updates.
Available for: iPhone
Price: Free
Categories: Barcode Scanning, Dirty Meter, Shopping list, Buy it Now.
HAIRSTYLES 
7|
TRESS
If it's hairstyle inspiration you're looking for than Tress will give you that, plus the products you need to use to replicate it, the salon where to get it and the price range. You can also share your hairstyle, how you achieved it and inspire others by doing so. There is an active community and you can choose who you want to follow. There is also the possibility to bookmark your favourite styles, to filter results by category, location or price range.
Available for: Android
Price: Free
Categories: Hairstyle Filter, Bookmark, Community.
---
This list is not an extensive list of natural hair apps, there are many other apps devoted to natural hair and black beauty. However, some had bad reviews with poor user experience and I decided not to include them here. Some of the apps I mentioned here are on my iPhone others are not, but you can do your own research and look for more apps on Apple Store or Google Play just type in "natural hair", "black beauty", "nappy", "coils" or other terms related to our curly hair and see what comes up.
If you have a favourite app you like to use related to your hair share in the comments sections bellow.
What is your favourite app for natural hair?