How much do you love shopping for natural hair products? I mean… I'm not a product junkie (really, I'm not!), but I love finding new natural ingredients or reading the ingredient's list of products. I like seeing what new product formulations brands come up with. However, being able to find, compare and contrast several known brands being sold in one place can be frustrating. Generally, you can't find everything you like or what you are curious about in one place, you have to do some travel. Luckily, this can be easily done with online shops for natural hair products.
Online shops are very convenient because, (1) you can shop by yourself and take your time without having your boo hurrying you, or telling you you're insane for spending that much on hair products, (2) you can compare prices among different shops and decide on the best, (3) you can take advantages of exclusive online deals (4) and sometimes, there are products only sold online.
Of course, there are other advantages, but I'm not going to enumerate them all here. I'm sure you probably bought something online already, even if it's just some curly hair product on Amazon. You know…the biggest online shop in the world. I think they hold that title, maybe it's even in the Guinness World of Records, who knows!? Well, if it's not I'm granting them the title anyway. I mean, you can buy almost anything in there. It's incredible! (Yeah, I buy there often)
But, as much as you or I like to buy our hair goodies there, there is one thing Amazon can't give us that these online shops can. Experience. Yes, experience. The experience of getting into a (virtual) store and feeling that it is focused and specialised in meeting your hair's needs, that provides you with the tools to take care of your natural hair and that feeling that you are being understood.
Many of these stores have created product packages aimed at particular hair needs, textures or even hair methods. This can be especially beneficial to beginners as it relieves them of the "duty" of having to guess and experiment in the initial stages of their transitioning or natural hair journey. However, this is something you can not escape as not all heads of hair like the same things, but it's a good start and it's just that, a start. You'll have to do the rest.
Another thing some of these stores have is the opportunity to try sample sizes before you commit. I mean, who wants to buy a £20 product and only use it once or twice? No one, unless you are swimming in a pool of money, and even those who are like to invest well. Finally, some of these stores even offer you hair consultations. How awesome is that!
It's all about the experience these virtual shops provide us and I think some of them do a pretty damn good job. Having said all this, today I bring you a list of 6 online shops for natural hair products in the UK where you can get more supplies for your bunker of hair products.
---
ONLINE SHOPS FOR
NATURAL HAIR PRODUCTS
---
1|
MY LUXE BEAUTY

At the moment, My Luxe Beauty sells 21 different hair care brands, many of them known to all of us like Shea Moisture, Kinky Curly or Curls. Some brands will only have one product while others like Curls will have two pages with several different products. You can also buy your hair accessories such as your deep conditioning cap or your satin pillowcase.
There is a Body Care section where you can buy products to pamper yourself like body scrubs, facial cleansers or even shaving gel. If you have kids they have a sister website named My Luxe Kids that is dedicated to our kid's hair. And, with them, men don't need to feel excluded, they receive some attention too with My Luxe Men. I guess everyone will be happy.
Product's List of Ingredients: Yes.
Shipping Costs: Free Delivery on UK orders over £40 or from £2.99 UK standard delivery. International shipping depends on the total weight of the parcel and the delivery address.
Extra: Newsletter, Blog.
Web address: www.myluxebeauty.com
2|
ANTIDOTE STREET

I found this website very helpful and easy to navigate. It has our hair products not only organised by category and brand but also by concern. It works with 27 different brands, from products to accessories, and I love to see many British hair care brands such as Hug My Hair or Joliette, Affrocenchix, Anita Grant or Root2Tip which I have talked about in a recent post about UK Hair Care Brands. It's nice to see some representation!
If you have a specific concern with your hair, you can choose among 17 different topics that range from curl definition to transition which then give you product suggestions. They also have a very cool thing I think you're gonna love. They created different Antidote Kits, a selection of hand-picked products, that can be specific for locs care, to achieve soft hair, or even dedicated to a designated hair care brand such as Hug My Hair or Kinky Curly. Cool isn't it!?
If you need an extra help with caring for your hair, you have personalised hair services available to you with consultations or hair care plans and, if you like to switch it up and refresh your style or give your hair a rest you can do that with clip-ins and wefts from Big Hair No Care. You also have a section for hair accessories and products for our kids and men.
Products' List of Ingredients: Yes.
Shipping Costs: Free Delivery on UK orders over £40 or from ££2.99 for UK standard delivery. For international shipping contact info@antidotestreet.com.
Extras: Newsletter, Blog, Antidote Kits, Personalised Hair & Scalp Services, Pick n Mix sample shop.
Web Address: www.antidotestreet.com
3|
THE NATURAL HAIR NETWORK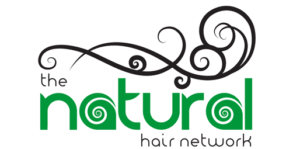 The name of this online shop suits it perfectly, it's not only a shop for natural hair products but is also a place where you can get information and access to vloggers, bloggers and different articles about naturalistas, food and fashion. It truly is a network for naturalistas. Oh, you can also check the events page to see if there's anything coming up soon.
As for hair care products, you will find British brand Naturally Simple Hair Care, which I am not familiar with (gotta do some research) and SheaButter Cottage. I've talked about this brand here on the blog, but their Cioccolatina hair care products are not sold on The Natural Hair Network, only their natural ingredients. So if you like DIY'ing you have options here.
You will find Mixed Chicks, Cantu, Creme of Nature, Curls, Shea Moisture, Jane Carter and a few more. These are all brands you are probably familiar with and you can also find a few kid's products. Generally, am an online store with a strong sense of community built around it.
Products' List of Ingredients: Yes
Shipping Costs: Free shipping on orders over £40 or from £2.99 for UK standard delivery. 
Extras: Newsletter, Blogger, Directory, Hairvine, Events Page, Forum.
Web Address: www.thenaturalhairnetwork.co.uk
4|
BRITISH CURLIES

According to British Curlies, their aim is to give the best products and advice to their diverse curly hair community, and I think they do that well. You can expect to see some UK brands such as Anita Grant, Boucleme and Big Hair, but overall you have more than 50 brands to choose from, for hair products, accessories, tools, body care and kids products.
There are a couple of interesting things about British Curlis such as the possibility to buy vegan hair products or a category with products for those that follow the Curly Girl Method. Very helpful, isn't it? Travel size products are also available, which is always handy and you have the possibility to buy product collections aimed at fine hair or to increase moisture. Nice!
As said before, this online shop is not merely selling products, they also aim to support every step of your journey. You can find information about hair texture, recipes, videos with tutorials and reviews, a gallery for inspiration and a community to share, ask and discuss whatever is on your mind. But, there is a lot more you can find there…
Products' List of Ingredients: Yes
Shipping Costs: Free Shipping on UK orders over £50 or from £2.50 for UK 2nd class delivery. For deliveries within Europe and the rest of the world, please check the website for values.
Extras: Community, Hair Care, Texture, Videos, Media and Bloggers.
Web Address: www.britishcurlies.co.uk
5|
BEAUTY BY ZARA

So far, this is the only shop that is able to offer us something the other shops haven't – three popular hair care brands in the natural hair community. They are Camille Rose Naturals, The Mane Choice and Deva Curl. The first one I love but the second and third I have yet to try despite my curiosity and the hype around the brand.
One interesting thing to mention also is that Beauty By Zara has what I think is the largest collection of Shea Moisture products I've seen so far here in the UK (forgive me if I'm wrong), and this is good news for all the brand lovers. Besides hair products, you can also find hair extensions and wigs, body & face products and products for men and kids.
Products' List of Ingredients: Yes
Shipping Costs: Free shipping on UK orders over £50 or from £2.99 for UK standard delivery.
Extras: Newsletter, Hair Extensions and Wigs.
Web Address: www.beautybyzara.com
6|
BEAUTY BAY

I have to be honest and say that this online shop is not focused on natural hair, it is basically a beauty hub that deals with Makeup, Skincare, Nails, Electricals, Haircare and more. However, I want you to keep note of this shop as it has two hair care brands you may be looking for and not finding.
In here, you can find Ouidad and Tangle Tweezer for hair accessories. There are also a few mainstream brands you can find there that may be of interest to you such as Joico or Yes To. Just keep this store in mind.
Products' List of Ingredients: Yes
Shipping Costs: Free Shipping on orders over £15, even worldwide.
Extras: Newsletter, Tools Department.
Web Address: www.beautybay.com
>>Online shops mentioned from this point onwards are readers suggestions. Thank you!<<
7|
NATURALISTIC PRODUCTS

Naturalistic Products has a good mix of hair care brands know to all of us such as Shea Moisture or Jane Carter Solutions, and British brand Affrocenchix.  Just rest assured you'll probably find what you're looking for here too. Moreover, there are two brands they have I didn't find (so far) in any of the others online shops and they are Lottabody and Dr Miracles. So, if any of these two brands is your favourite or you're "dying" to have a go at one of them, rest assured you can find it here.
Hey, do you like a good discount? Of course, we all do. Well then, you can earn reward points for referring a friend or making a purchase and redeem them for discounts. Super, duper isn't it? Rewards, rewards come to mama!!
Products' List of Ingredients: Yes
Shipping Costs: Free Shipping on orders over £40 or from 2.99 for UK Standard Delivery. Contact sales@naturalisticproducts.co.uk  or info@naturalisticproducts.co.uk for info on international shipping.
Extras: Blog.
Web Address: www.naturalisticproducts.co.uk
8|
THE GOOD HAIR CLUB
If it's good hair you want, then you gotta have healthy hair and this is what The Good Hair Club aims to help you achieve by offering you great products. Loved to see many British companies in there such as Anita Grant, Hug My Hair, Big Hair or Root 2Tip. Awesome!
You'll also find SheaButter Cottage's natural products for your DIY concoctions, and you know I love their Henna and Broccoli Seed Oil. But you should also know this brand also has Cioccolatina, their own hair care brand, although not present in this online store.
Access the Editorial page and get read the blog, find tips and advice and news about events. Hover over the Shop page and you can shop by Edits, a range of products selected for you for growth or moisture for instance.
Products' List of Ingredients: Yes
Shipping Costs: Free shipping on UK orders over £40 or from £2.99 for UK standard delivery. Not currently shipping to the USA or the rest of the world (sign up for the newsletter to be informed).
Extras: Newsletter, Editorial and Shop page.
Web Address: www.thegoodhairclub.com
---
These are all the shops I found selling natural hair care brands, both American and/or British, that we all have our eyes on. If you know of any online shops similar to the ones on the list, please leave their name in the comments' section so we can all get to know them and so I can update the list.
I hope you find this list useful, but don't go breaking the bank. After all, you can try your sample sizes first and then splurge.
Where do you shop online and why?
Featured Image Credit: CreateHerStock