Dear transitioner, I won't lie to you. As you make your decision to go back to your natural curly texture, hopefully, you also make the commitment to take better care of your hair, and with this comes your search for the best possible natural hair products. You'll quickly find that this industry is monopolised by American brands. Like me, you'll probably drool, fantasise and daydream about putting your hands on these products on this side of the pond. Not long ago, they had to be shipped at a higher cost. Today, some of these major brands, like Shea Moisture, have a physical presence in Europe (UK), however with the rise of British natural hair care brands you can now get your hands on amazing UK products competing at the same or higher level.
Yes, my friend, now you can stop daydreaming since you're actually being nicely "harassed" by a sea of great products right at your doorstep. A word of caution, though, you run the serious risk of becoming a product junkie! No kidding. You'll need a lot of self-control here.
It's not my intention to add fuel to the fire, but I'd like to give you a list of UK-based natural hair product labels that will probably make you as excited as I am to get to know better. They are on this list because being a supporter of natural ingredients, their product's formulations have me all giggly. So without further ado, let's make an acquaintance with these British hair care brands (click on the image label to visit online shop).
---
BRITISH NATURAL HAIR CARE BRANDS
---
#1|
AFROCENCHIX

With a name that sparks curiosity, I first became acquainted with this brand through social media (Twitter or Instagram) and now I'm "stocking" it, and keeping an eye open to what they are up to.
Like many other natural hair brands, Afrocenchix was born from the frustration of two friends while in University who decided to tackle the lack of good natural hair care products, and embarked on a new journey. So far, this path as won them a few prizes such as the "Ethical and Sustainable Business Innovation" from Birmingham University (2010) and the "Bright Ideas Award" from UCL in London (2015).
The product line so far comprises a conditioning oil (Seal), a shampoo (Swish), a moisturising spray (Sheen), a daily moisturiser (Smooth) and a soothing oil for the scalp (Soothe). Don't you just love the way their products are named? Very clever!
I'm curious to try the daily moisturiser as it has quite a few good reviews. The brand is reasonably priced, and I would even say rivals with most. Be sure to check them out.
#2|
AFRO DEITY
When I first met this brand and checked their products online the only thing that made me think I was in the right place was their logo at the top of the web page. Why? Because the packaging of this product looks very luxurious…yes this is the right word. I thought they were skin care products. This is a brand founded by a mother and daughter (background in chemistry) focusing on high quality, natural and organic Caribbean inspired products.
What's exciting about Afro Deity's hair product line, Joliette,  is that the ingredients are all natural and recognisable just by reading them. I really thought I was gonna find quite a few hidden synthetic ingredients in the products, much like a Trojan horse. But, I didn't.
This brand is certainly providing you with an experience that starts with the product packaging,  the product itself and ends in the price tag.  I wouldn't call this brand accessible to everyone because a 250ml whipped shea butter container will cost you £30. But, you know what they say "you pay for what you get", and if the price tag is any indication of what's inside, then your hair may find in Afro Deity its safe haven.
#3|
ALMOCADO

This is another brand that focuses on making handmade, organic and all natural products. Almocado has a wide range of products for curly hair, but also for locs, and some products are even said to give you the best twists, braids and cornrows.
I call your special attention to the Aromatherapy Shampoo with rosemary to stimulate the scalp and fight dandruff or with peppermint to combat itching, both with avocado and hydrolysed protein in their composition. Interesting, wouldn't you say?! As for prices, I would say they are priced under the average price in this industry. Not bad at all!
#4|
ANITA GRANT

I've only become aware of this brand recently, but it's actually been up and around since 2005. This brand doesn't just focus on hair products, it also has a skin care, body care and to my pleasant surprise, a mineral makeup line. Impressive isn't it?!
What I like most about this brand is that many of their products come formulated with attention to pH (discover why this is important here). Secondly, although most natural hair products today come formulated with no parabens, sulphates and silicones, Anita Grant's products are also cruelty-free and vegetarian and vegan-friendly. Lastly, despite not being the most attractive packaging, some of their hair products come in dark brown glass bottles to protect the integrity of the ingredients. It's always nice for a brand to have our best interest at heart even after purchase, wouldn't you say?
But I'm guessing you wanna know about, is how much do the products cost. I would say that paying £12 for a 150ml product is a bit too much for me. We all know how our manes suck product in and having only one or two rounds with it sounds expensive.
Having said this, when you find the right product for your hair it may just be totally worth it because a little may go a long way. You can try the small sizes and have a go at them, they're cheaper.
#5|
AVIELA
The hair care product range of Aveila is small, it actually only has two items but, they're full of goodness. Shea butter is their star ingredient, but you will also find coconut oil, aloe vera or avocado oil. With their Healthy Hair Nourishing Hair Oil and their Healthy Hair Shea Hair Butter Damage Protect, you're almost set for your LOC method.
Besides their natural hair product line, Aviela also has a bath & body, and skincare line and they are all well priced. Check their web page for upcoming events, there's one coming up in July.
#6|
BE UNIQUE

Besides the care put in their products' ingredients, this brand stands out because of their black, white and gold packaging. Similar to most other competing brands, Be Unique's products don't have sulphates, parabens, propylene glycol, phthalates, mineral oil, paraffin, DEA or artificial colour.
The hair care line is not extensive and is comprised of only 5 products: a cleanser, conditioner, deep conditioner, styling cream and a jelly. However, I enjoyed finding ingredients such as broccoli seed oil, Behentrimonium methosulphate, flaxseed oil or oats extract. They're all ingredients I like and they work well on our hair. Click on the links to know more about them.
The prices practised by this brand are among the normal in the industry. You can find their daily moisturiser at £20 for 300ml/10.5 oz. Not too bad. You may also buy their products in bundles, you have the Cleanse and Conditioner bundle, their 5 product full-size range, and you also have the Try Me Travel Kit if you wanna do a "test drive".
#7|
BIG HAIR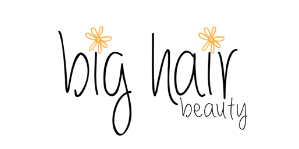 This is not the first time I write Big Hair on this blog, and it won't be the last, surely. I mentioned them on the 10 All Natural Leave-in Conditioners To Jazz Up Your Hair or on the 6 Sulphate Free Shampoos For Softer Curly Hair, so you should know this is a British brand you want to meet, or you'll want your hair to meet.
The quality-price relationship is good, and I love the light and fresh feel of this brand with their white packaging and the yellow drawn flower at the front. Simple, fresh and clean with no fuss, but beautiful.
#8|
CURLY BY NATURE

This brand already has two awards in the belt with one of them being "Best Hair & Beauty Brand Young Entrepreneur: Start Young Global 2014".  Curly by Nature offers 4 different products all with a great blend of natural ingredients and I personally got my eyes on the Nourishing Gloss Balm which has an impressive combination of oils that will certainly nourish, protect and give shine to our hair.
Their products are priced on a medium to high range and you'll have to pay their website a visit to make your own decision. You may also like to know they have a strong commitment to educating people and demystifying wrong beliefs. They do this by promoting workshops and offering consultations.
#9|
I LOVE AFRO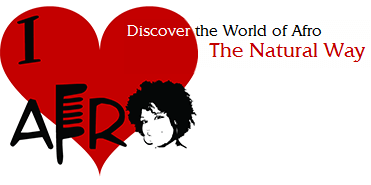 I Love Afro was born in 2008 with the goal of supporting hair growth, manageability and elasticity. All products are produced are developed to include the best ingredients and are free of formaldehyde, parabens, SLS, mineral oil and petroleum.
All the products have interesting compositions and depending on your ingredient preferences you will like some products more than others. However, one of the best things about this brand is that you can choose between 3 different fragrances: Sweet Honey, Paradise or Fragrance-free. There is also the option of choosing between a large or a small size container.
#10|
MAHOGANY NATURALS

I discovered Mahogany Naturals recently and despite the medium-high price tag of their products I was impressed with their formulations and their somewhat luxurious look. As with all the companies I mentioned here, the ingredients are what we all wish to see in products for natural hair, but there are two products that caught my eye.
The Extraordinary Conditioning Hair Detox is a brow raiser that will gently cleanse, condition and detox curly hair with its ingredients (rhassoul clay, marshmallow root, African black soap and raw honey, to name a few). If you love baking soda, you'll probably want to get your hands on the Apple Cider Vinegar Shampoo as it is in its composition along with shea butter and argan oil.
#11|
MANE DIVAS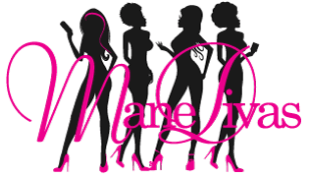 Mane Divas is a natural hair care product label that has carefully formulated products with natural ingredients. This company has in their portfolio of products the Chocolate Clay Mask, the Coffee Shine & Define Balm or the Moroccan Rhassoul Clay Sea Hearts with MSM Sulphur.
This company also offers paid workshops that you can do in your home with a minimum of 5 friends. The goal is to provide knowledge and to help you manage and grow your natural hair strong and long. The price of their workshops is friendly to anyone, as for their products, I would like to see their containers increase in size, especially with a big mane like mine that needs more product for full coverage, but as I said before size may not matter if what's inside does wonders for your hair.
#12|
ROOT 2 TIP

Root 2 Tip, has the name hints at, focuses on great hair from root to tip, and the scalp is one of the first things they'll tell you to care for. It is said that they are UK's best selling natural hair care brand, which may be true judging by the wide hair care needs they cover – Relaxed hair, Locs, Curls, Afro, Curls, Wavy hair or Transitioning hair.
The transitioning kit they have has 5 natural hair products (shampoo, co-wash, moisturising creme, a leave-in/detangler and a scalp serum) and promises to make your hair journey easier. The products are all formulated to have your best hair interest at heart using the best natural ingredients. You will also find solutions for kids' hair, or product solutions for hair loss issues. Being one of the UK's best selling brands you can expect their products to be affordable.
#13|
SHEABUTTER COTTAGE – CIOCCOLATINA


The name may not say anything to you, but if you've been following my blog for a while, or if I tell you Cioccolatina is a hair care and beauty label of Sheabutter Cottage, then it may ring a bell. Does it?! I hope so, this is a brand I have a soft spot for and will support for a long, long time. If you wanna know why, you can read more about the brand and its founder, Akua, here.
Cioccolatina has an array of products for you that range from sulphate free shampoos, shampoo bars, leave-in conditioners, hair serums, moisturisers, deep conditioners in bars, and more. All products are made with love and attention for the ingredients in them. Be sure to check their Broccoli seed oil, a silicone substitute.
You will also find on their website, natural hair ingredients that you can buy if you prefer to make your own DIY versions. All ingredients are ethically sourced and you can find exotic oils, butters,  raw ingredients, BAQ Henna and more. Oh, as for prices they are super affordable. Be sure to check them out!
#14|

 
SHEADECADENCE
Shea Decadence is a London label that caters for kinky, curly and multi-textures using the finest organic or natural derived raw ingredients. I have mentioned this brand before when talking about 3 Products for your Braid outs and Twist outs making reference to Caramel Curls, a rich cream perfect for twist outs, or to use in your LOC Method.
Other products that star in this label for me are the Protective Pre-Shampoo Complex, meant to condition and prevent hygral fatigue, the Fusion Finishing Rinse with AVC (apple cider vinegar) and the Mineral Rich Clay Hair Mask. The prices are in line with the what is normally practised and you have the choice of buying different product sizes.
#15|
Flora & Curl

Flora & Curl launched in 2017 (more or less a year after this post was published) and I seriously had to include this brand on this list because their products are simply A-MA-ZING! Tired of a market that offered few natural hair products with good quality ingredients without the harsh chemicals, Rose, the founder of Flora & Curl, set out to make her own.
It was not long before she started concocting in the kitchen that she fell in love with DIY'ing her own products and later on decided to launch her products with great success. Having tried the products, what amazes me is not only the high-quality botanical ingredients of the products but also the care in the formulation, their lightness and effectiveness, the care in packaging and the scent of the Flower Garden Styling Hair Butter… hmmm, heavenly!
At the moment, the brand has only 4 products – 3 styling products (Hair Mist, Hair Oil and Hair Butter) and a cleansing product (Clay Wash). You can buy them individually, in travel size or as part of a kit. You have the Moisture Kit (Hair Mist +Oil), Refresh N' Define Curl Styling Kit (Hair Mist + Butter) and the Complete Moisture Therapy Kit (Hair Mist + Oil + Butter).
I have personally tried the Complete Moisture Therapy Kit and loved it! You can read my review here. As for prices, they range between £25 and £40 for the kits or between £12 and £18 if bought individually. They ship worldwide and you can get a 15% discount when you subscribe to my newsletter with access to a free Resource Library with checklists, worksheets, guides and more. To purchase Flora & Curl products visit their website floracurl.com.
---
Well curlies, I hope this list of British natural hair care brands will be handy for you. I choose these brands because they make their products with organic natural or naturally derived ingredients which sponsor soft, moisturised curly hair that will grow healthy and strong with the proper hair regimen and hair care practices.
I urge you to check out these UK brands and their products, I am sure you'll find something you like. The difficult thing will be having to choose what to buy, but please don't break the bank filling up your shopping cart. Buy one or two products and introduce them in your hair regimen one at a time and in different ways, this will let you know if your hair likes the product and if it's worth buying again or move on and try a different one.
The prices practised by these UK based labels range from what is normally practised among the industry to high-end prices, but this is just my opinion. What I find cheap someone else may find expensive, and vice versa. What is important is that you check them out yourself. In the end, the best indicator if a product is worth buying, or not, is when you actually try them out. Does your hair like these products? Are they nurturing your hair into optimum health and growth? Remember:
"A hair regimen is not enough to have healthy hair,
you need great products too."

Which one of these brands do you know and why?