Are you a little mixologist in the kitchen when it comes to making your own natural hair products? Or not so much? I know the sound of D.I.Y can make some of you run to the nearest hair product supply shop, but be aware that knowing a few basic steps can be a life saver when you run out of product or even to improve the ones you already have. I don't consider myself to be a mixologist, but I know the basics around the kitchen when it comes to making my natural hair homemade deep conditioner.
When making your deep conditioners using solely natural ingredients you need to be aware that these won't work in the same way as your store bought ones. For once, the latter can give an instant softness to your hair due to their conditioning agents that smooth the surface of the hair and make detangling so easy. Your homemade deep conditioner won't have this immediate action, but be sure that the benefits are there they'll just take a bit longer to show. Plus, who doesn't cheer up to fewer chemicals in hair products when there is a natural counterpart available?
THE BASE
---
This is what you'll use to give your homemade deep conditioner a creamy consistency. There are many things you can use for this such as fruit, vegetables, milk/milk cream, cereals or you can even use a little bit of your conditioner or deep conditioner.
FRUIT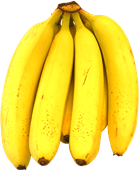 When used in deep conditioners these are great as their water content is high and they will hydrate your hair. Although it doesn't look like it, bananas, for instance, are 74% water, plus they are very conditioning for your hair and help in providing some slip to your mixture. Many people also like using avocados as their lipid and protein content will moisturise, condition and help reconstruct your hair. I have also seen recipes made some exotic fruits such as kiwi. I've never tried it, but they are high in water, vitamin C, antioxidants and amino acids that help fight free radicals (premature ageing=grey hairs), sun damage and they hydrate your hair.
VEGETABLES
Again, with their water content, you'll be starting off with a moisturising recipe for your hair. I have used carrots (cooked) for my hair and noticed that my hair was shinier. They are full of vitamins (C being one of them) for your hair that help combat hair loss, help with hair growth and promote shinier and stronger hair. Beetroot is also another vegetable I have used, not so much the pulp but the juice that I added to my base. It helps with an itchy and dry scalp, it thickens hair, makes your hair shinier, promotes hair growth and it will give your hair some reddish hues. Nice, isn't it? I'll have to try using the cooked pulp. Do your research and choose your vegetables.
MILK CREAM/ YOGURT
Milk cream/double cream will make your base very rich in proteins and lipids. It will moisturise, condition, give shine and help repair your hair. You can choose cow's milk cream or even coconut milk cream, which is that thick white pulp. You can also choose a thick creamy yoghurt. If you're looking to make a protein free mask skip on these or use less of them.
CEREALS
Don't be so surprised, you can make great hair masks with these! I have used oats and cornstarch and they are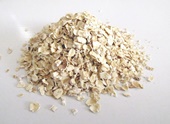 perfect for your base. You can make them as thick or as thin as you want them, make them with milk or water as you normally do for your breakfast or to thicken sauces or soups. These are very moisturising and conditioning for your hair. Oats have vitamin B which acts as an humectant, it also forms a film around the hair strand locking in the moisture, protecting the hair from the environment and preventing hair-on-hair friction damage. It also gives shine and more elasticity to your hair. Try them! Read more about oats here.
CONDITIONER/DEEP CONDITIONER
If you don't want to make everything from scratch just use your deep conditioner or conditioner and add your ingredients.  It will certainly help with detangling faster and no it's not cheating, it's all for the god of our hair.
If making an all natural base with fruit, vegetable or cereals make sure to blend your ingredients well. Use a food processor or hand blender or you risk spending your day washing your hair to eliminate small bits trapped in your hair. If you're looking for a protein free base opt for fruit (no avocados), vegetables or cereals.
HUMECTANTS/MOISTURE
---
These are ingredients that attract and keep moisture inside your hair. A plus for our natural or transitioning hair that has difficulties in doing this and needs a little help. For these, you can use honey, glycerin, aloe vera or panthenol (you can make your own).
SLIP/LIPIDS
---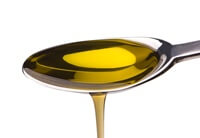 For these I generally use a vegetable virgin oil or a mix of them. I like coconut oil which penetrates the hair strand, prevents hygral fatigue, keep moisture in and helps prevent protein loss. Olive oil also penetrates the hair strand but takes considerably more time than coconut oil, so maybe think of adding heat when you apply your deep conditioner to your hair to accelerate the process at it opens the hair cuticles. Grapeseed, jojoba, avocado, argan, macadamia, castor oil, canola oil, are all good choices just choose your favourite.
Be mindful that heavy oils like castor oil can weigh your hair down, so you might want to use lighter oils. Vegetable oils will replenish the sebum that was taken when cleansing your hair. They lubricate your hair preventing tangle, help provide elasticity, solve scalp conditions such as dandruff, dryness, psoriasis, help with hair loss, promote hair growth and they also help in retaining water. Pick the right one for your hair needs. Know more about penetrating or sealing oils!
PROTEINS
---
Your hair can lose protein in a variety of ways and adding these to your homemade deep conditioner helps to strengthen your hair not only as a preventative measure but also to prevent further damage.  Read my article on the role of proteins on hair care to deepen your knowledge about proteins.
For proteins, you can choose between eggs, coconut milk, avocado, yoghurt, gelatin (unflavoured) or mayonnaise. I like using mayonnaise as it gives me great results. Eggs can be a bit a challenge at it can leave an unpleasant smell on your hair, but don't worry just shampoo and condition afterwards or use a few drop of an essential oil.  With regular use, you'll notice the beneficial effects of these natural ingredients on your hair.
EXTRAS
---
If you don't like the scent of a particular concoction for your hair you always have the option to add a few drops of your favourite essential oil. It's OK if you decide to add two or more ingredients from a specific category, I don't believe you'll be committing any big offence. Ahahah! However, when it comes to proteins I'd advise you to add them in instalments to see what your hair likes more. Read more about proteins.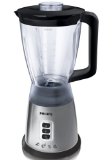 Again, don't forget to blend your recipe well to avoid having any bad experiences. Adding heat to your treatment is always a good way (except for egg recipes) to boost the benefits and see faster results. Read this article to find out how you can do this.  Don't be shy in making use of your kitchen ingredients to improve your hair's health. Here are a few unusual ingredients for your home recipes.  If you find that homemade recipes are just not for you, or too much of a hassle and a mess then read this article to find the deep conditioner your hair needs. And why not finish your homemade deep conditioner recipe with the amazing benefits on an herbal hair rinse? Discover more here.
Were these tips helpful? Are you a little mixologist? What are your favourite recipes or ingredients?
Featured Image Credit: JFXie on Flickr (license).