Judging by the number of times I talked about vegetable oils and recommended its use over the use of mineral oil, you know that they have an important role in achieving and maintaining healthy hair. However, not all oils are the same they will either be penetrating or sealing oils. Do you know which oils are which and why? Find out why you can accomplish better results when you know which oils to use.
What Are They & Why Are They Good
---
Vegetable oils are extracted from the seeds of plants to produce a viscous, lubricating liquid mainly composed of triglycerides. The list is extensive and there are many different oils such as coconut oil, olive oil, sesame oil, almond oil, macadamia oil, cocoa butter, shea butter or argan oil.
The use of vegetable oils in your hair is beneficial not only for the outer structure of the hair, the cuticle layers but also for its inner structure, the cortex (read this post to know more about hair structure).  The cuticle layers of the hair can be easily damaged by manipulation, styling tools, chemical treatments or environmental factors. Applying oils to the hair will seal the hair and help to prevent and protect it from these damaging effects.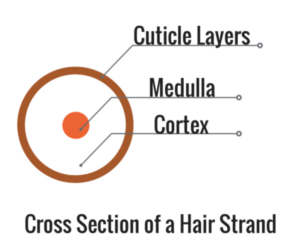 Other positive effects include added shine,  hair lubrication which facilitates the detangling process and lessens a number of tangles in your hair, a decreased number of split ends and less hair friction. If, however, you are not as excited as I am by these attractive features, then I believe you will quickly change your mind.
Having beautiful hair on the outside is nice, but if this beauty is not a reflection of inner health then it will be short lived. Healthy hair demands a healthy cortex! This is the largest/thickest component of the hair and it's also the cortex that provides the hair with its strength and elasticity. When oil is applied to the hair it is essentially reinforcing these characteristics. Oils will give your curly hair its bounce, they increase its tensile properties. In other words, your hair when stretched will be able to sustain tension and go back to its original shape without breaking or losing form. However, not all oils are the same.
Not All Oils Are Alike
---
Different oils have different molecular structures. For us to know which oils are penetrating or sealing the hair, we need to know the triglyceride and fatty acid content of an oil. The is where the information can become a little, to say the least, scientific, technical and wordy and because I am not training you to be little Einsteins I'll try to make this as simple as possible.
The molecular structure of vegetable oils is composed of glycerol (triglycerides) which has three carbon atoms, and fatty acids which have long chains of carbon atoms. The shorter the fatty acid chain of an oil is (less than 20 carbon atom chains), the bigger its penetrating ability is.
Moreover, according to a study about the penetrating abilities of oils in human hair,  it seems that some oils with short carbon chains have a positive charge interacting with the proteins inside the cortex. Meaning that these oils will penetrate the hair to bond with those proteins.  The study also states that monounsaturated oils penetrate into the hair shaft better than polyunsaturated oils because of their compact molecular structure and slight positive charge.
Penetrating Oils or Sealing Oils?
---
Now you know why some oils penetrate the hair shaft and others just stay on top. If you're thinking "I could probably do without the chemistry lesson", let me tell you this was the short version of a very lengthy lesson. As an example, coconut oil or olive oil are oils that penetrate the hair. Castor Oil or sweet almond oil are sealing oils and create a film around the hair strand.
Here's a PDF list of +25 penetrating and sealing oils you can download and keep for future reference. Enjoy it!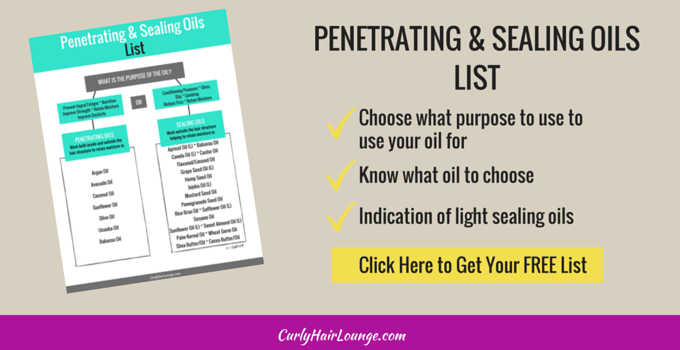 Moving on, according to findings from this study, oils that can penetrate the hair shaft also leave a thin protective film over the cuticle layers. This means they also seal your hair, but they thin down throughout the day and disappear/soak in. You should also know that oils like coconut oil, olive oil, sunflower oil or avocado oil sink into the hair easier when heat is applied. So if you want to achieve better results when using them grab your hooded dryer, hair dryer or heat them in your microwave and know that you're doing the best for your hair.
Whether you choose a penetrating or sealing oil, it depends on your hair and what you want to achieve. In essence, all oils help to condition hair, they are good moisturisers even though they don't have any water in them. In fact, they are hydrophobic, meaning that they repel, they don't mix with water. What they are good at is in reducing water evaporation from inside the hair or in dry climates either by penetrating or sealing your hair. This is good because natural hair is thirsty for water, we need all we can get.
When To Use Your Oils
---
Pre-Poo – I've talked about pre-pooing and even said it is a practice (oil pre-poo)  in my hair regimen that prevented my weak relaxed hair from breaking heavily at the line of demarcation. This will protect your hair from shampoos that strip the natural oils from your hair. I believe this is the best time to use penetrating oils because they will protect the cortex of the hair. Coconut oil
 is proven to reduce protein loss and protect from hygral fatigue, but you can choose another oil.
Oil rinse – Again, for greater results, use penetrating oils such as coconut oil, avocado oil
, extra virgin olive oil or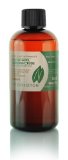 any other penetrating oil. Do this while you wash your hair it will add moisture retention, facilitate detangling, reduce frizz and single strand knots.
Deep Condition – Do your own oil mix for you homemade recipes or for your store-bought deep conditioners. Because you are trying to nourish your hair use oils that have the ability to penetrate through the cuticle layers and into the cortex.
Seal Hair – Use sealing oils to lock in the moisture after you have washed and moisturised your hair, when you want to protect the ends of your hair, or when you want some shine. You can also use it to avoid tangles or hair friction that can damage hair cuticles and cause split ends and holes in the hair shaft. Read this post to know more about sealing your hair.
Frizz Control – Use a sealing oil if you which to control your frizz or flyaway hair.  You can also use an oil that penetrates and seal at the same time such as grapeseed oil or argan oil. However, these leave a lighter protective film than a sealing oil.
There are many situations in which you will want to use oils and if you don't know which ones to use ask yourself this:
"Do you want to protect and strengthen the cortex of your hair from washing, styling tools, chemical treatments and the environment? Or, do you just want to seal in the moisture inside and avoid rapid evaporation?"
If you said yes to the first you will want to use penetrating oils, and if you said yes to the second use sealing oils. However, if you don't know or maybe it's a mixture a both, use penetrating and sealing oils, either in an oil mix or by doing a pre-poo/oil rinse and then locking in the moisture.
Note: If you have fine hair you may not like a heavy oil like castor or olive oil because they tend to weigh down your hair or/and make it greasy. On the other hand, coarser hair, high porosity hair, chemically treated or damaged hair may love them.
I hope you found this post useful. Don't forget to download your Free PDF List.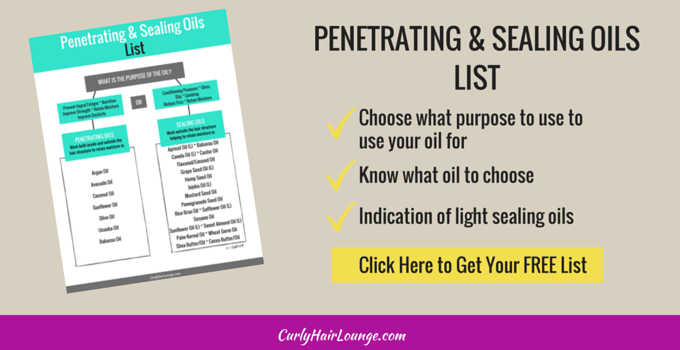 What oil(s) do you use & what do you use it for?
Featured Image Credit: Russell Mondy_Christina on Flikr (license)