Hard water and hair can be a "deadly" combination as it can cause havoc on your transitioning hair and you may not even be aware of it.  I certainly wasn't when I came to live in London, although I did feel a difference in my hair. At the time, way before I started transitioning, I used a mixture of tap and bottled water to make a final hair rinse after I conditioned my hair. This could be one of your solutions, but if you want to beat this wrecking game keep reading.
Hard water is water that has a high concentration of minerals such as calcium, magnesium and iron. Depending on the area you live your water can have a high or low concentration of these minerals. If you would like to know how does the water quality in your house scores head over to Thames Water, enter your postcode and voila!  If you live in the London area hard water is what you'll most likely find.
The Extent Of The Damages
---
Although keratin is the main constituent in our hair, small traces of minerals can also be found in its structure. Water itself can account for 12% to 15%  as our hair absorbs not only running water but water vapour which means our hair is somewhat porous. Because of this, whenever we wet our hair water is absorbed and the minerals present in it lie in our hair strand.
The effects of this can be quickly and easily identified by you, even though you may not know the culprit. Over time, the minerals on your hair will start to create a film, much like silicone, and your hair will start to feel dry, brittle, dull, easily tangled and frizzy. The situation can have you switching hair products to no avail in an attempt to control its damaging effects.
But that's not all that minerals can do to your hair, their negative impact is not finished. They can create build up on your scalp that looks like dandruff. And if you like to colour, bleach, perm or relax your hair, please know that the minerals on your hair interfere with the uptake of these chemical treatments and they can also turn your coloured hair brassy.
Minerals in hard water can also interfere with the pH balance of your hair and scalp oil. Our hair is acidic with a pH of 4.5 – 5.5 and water is neutral at a pH of 7, which means it doesn't interfere with the hair's ideal pH. However, hard water is alkaline which disrupts the pH balance of your hair and scalp making it vulnerable to fungi and bacteria. Additionally, the mineral deposits will open the cuticle layers on the hair which make your hair feel brittle, dry, frizzy and prone to breakage from all the friction.
If this sounds scary it doesn't have to be, there are ways to control these damages and maybe even kick them out of your eyesight.
How to Avoid Hard Water Damage
---
Water Softener – This is the ideal solution, it is a unit that is placed in your mains water supply that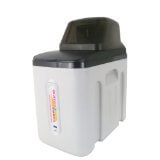 will give you soft water for all your household needs. These units can remove chlorine, hard calcium and magnesium from your water. You will have soft water and you'll also extend the life of your plumbing and of your washing and dish washing machines. Your hair routine might even feel like a Spa session, expect to feel your hair soft, shiny and smooth.
Shower Filter – This is a cheaper option than buying a water softener, nevertheless, you will probably feel immediate changes on your hair and skin. Shower filters are capable of neutralising chlorine in your shower water and reducing heavy metals and other chemicals. The water filter in them will last you for an estimated amount of time, you will need to buy one once it's used up.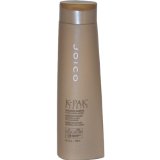 Chelating Shampoos – These shampoos are specifically formulated for swimmers, those who have hard water and to remove product build up from hair care products. Because chelating shampoos dry your hair you need to follow them with a good deep conditioning treatment. Remember, just like with clarifying shampoos, this is not something you will do every other day. Joico K-Pack chelating shampoo is creamy and conditioning which means it won't leave your hair feeling so dry, but you still need to follow with a moisturising treatment. Mizani's Phormula 7 is also another option,  just be aware that chelating and clarifying shampoos are different.
Clarifying shampoos only remove product build, to remove hard water minerals you need a stronger shampoo. These shampoos can come labelled as clarifying, demineralizing, chelating or purifying the trick is to look at the ingredients list and find EDTA or HEDTA, which are able to remove mineral water deposits.
Mineral Water – It might seem a bit extravagant washing your hair with bottled water, but sometimes us curly girls, we gotta do what we gotta do. This can be a temporary solution (or not!) until you decide on another method. Every time you wash your hair take a jug or a bottle of water and make a final hair rinse with it.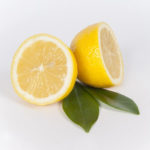 Lemon Juice or Apple Cider Vinegar Rinse (ACV)– These are two effective and affordable home remedies. By lowering the hair's pH with their low acidic pH, the minerals found in hair are released. For chelating purposes, you should use a strong solution with a higher concentration than a normal rinse. For a 25% concentration solution, you can make a hair rinse with 1/4 cup of lemon juice/ACV to 1 cup of filtered water. Rub this mixture on your hair, let it sit for a few minutes and rinse. Adjust amounts according to your hair length.
In some ways water and hair have a love-hate relationship. Water is what our natural hair most needs and desires, still it can also be the cause of many of its problems. Decide on your method (s) of choice to remove mineral deposits and get yourself prepared to see and feel the changes in your hair. Your transitioning or natural hair will be softer, shinier, with less frizz and less prone to tangles.
Do you live in a hard water area? Do you do anything to remove mineral deposits on your hair?