Transitioning to natural hair is literally stepping into the unknown and having faith that everything will be all right. You have no idea what your hair will look like, how it will behave or how you won't mess it up even more. Still, you've reached your limit and decided to end the assault on your hair. No more falling into the creamy crack (relaxer) promise of straight long hair, no more trying to be who you're not. No sir, you've had enough and you want your curls back!
However, for some (read most) transitioning can be a tough decision to make. Talk about conquering our own fears of what our hair will look like, let alone face up to family and friends for the decisions we make. For others, the journey can be a lonely one as they may not know anyone going through the same doubts, fears, struggles and excitement (trust me there will be days of joy when you start seeing your first curls). Yes, my friends, this can be (and often is) the hard truth once you step into this path.
Luckily for me I had my husbands' support and only a few "Girl you're crazy!" looks, which faded with time. Nevertheless, being in the lonely journey group, I had no one to share my experiences, no one who understood my excitement or fears, no one who would answer my How…, When… or Why….
Yes, you do find information online. But we need to be careful about taking advice blindly, because as with everything on the internet, not all is good! Always check information once, twice or even a fifth time if you have to. This is your hair we're talking about, the one you're working so hard to nourish properly. However, there are a few Good blog sites covering natural hair topics with great information such as:
Still, reading can often fall short of actually seeing how things can be done, how they'll look or how you can style your hair. For this, my friends, nothing beats YouTube and you probably know it by now. There is a wealth of information, a natural hair video encyclopaedia for you to dive in and tackle whichever way you like – sprint or marathon style.
The information is ridiculously big, and you'll find virtually any topic under the sun about our curly hair. It can be a good way for you to check if a particular technique, practice, method or product will work for you.  It's also a good place to seek support when you're losing your motivation, to seek inspiration or as a joy booster. Oh, and let's not forget it's also a good place to learn from other people's mistakes!!
Seek different vloggers with hair similar to yours, but also different to what yours looks likes. It's important to know that our hair does not fall into one singular hair category or even 4 different ones, there's a lot more to factor in. All sets of hair are uniquely different in their characteristics and will require different haircare approaches.
Yes, some heads of hair will be easier to care for than others, but all with their own little personalities (more like bold and boisterous I'd say!). Accept that this is the nature of our hair and that some days will be sunnier than others. Accept that you need to learn about your hair (curly hair in general) and learn with your hair (specifically), and you will be able to tackle new challenges and learn to love your hair with a strong foundation – love and self-knowledge/understanding.
Ok, Ok! Enough blabbering and on to the juicy stuff. Yes, I will finally give you the list of 20 Natural Hair Vloggers You Need To Meet so you can get all the inspiration, support and know-how when you need some visual aid. Most of these curly crushes have been on YouTube since the dawn of ages for natural hair and cover a vast number of topics about our hair and more. Other nominees are more recent hair crushes, but equally informative and/or inspirational.
Let Me Start With My UK Homies!
---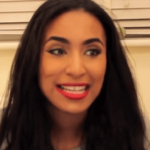 This science teacher has joined this video community back in 2011, and I came across her channel while researching ways to dye my hair naturally without adopting the invasive and damaging route of chemical dyes. She has a lot of good information on dying your hair with henna and how to strengthen your hair with it. She even transitioned while "hennaing" her hair and has beautiful waist length hair. You will also find on her channel a segment of interviews called "That Curl Next Door" where she interviews women who are bringing forward the natural hair movement in the UK. Let's all cheer to that!!!!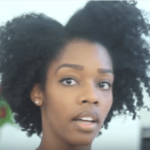 Fiona has this beautiful smile that will draw you in with her sympathy and, if you're not transitioning yet and are just testing the waters, maybe you should take a look at this young lady. You will discover that Fiona started out by leaving a long space in between relaxer applications (stretching) and then she ventured in completely and began a 2-year transition. Yes, some of us like to take it slooowly. From wigs to Senegalese twists to  natural hair bride looks you can find a lot here. You can also check her personal blog loveyourtresses.com.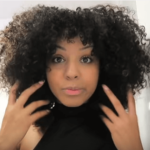 This young lady started vlogging only a year ago but don't worry you will find plenty of videos on hairstyles, DIY, product reviews, haircare and more. You may also have seen a few of her articles posted on naturallycurly.com so you know you can bookmark her channel for future reference.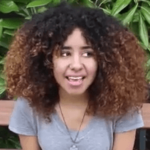 She might be young (17 the last time I checked, maybe 18 now) but her love for natural is strong and she has a lot to say about self-acceptance, which actually sounds like words of wisdom. Really, I wish we could all be more like her at this age. She doesn't have many videos on her channel that's true but, you will find lots of support and motivation in this smiley face and if you want the real deal you can always stop by at one of her Happy Froday events created to celebrate the versatility of natural hair. If you have the chance show up at one of her New York or London events. Check her blog as she has more Frodays planned around the world.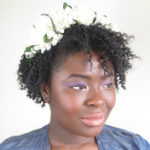 Wumni has been on YouTube for 4 years now and she is truly inspirational. Like many of us, she had one too many bad experiences with a relaxer and decided she had enough. However, unlike many of us (me, included) she literally decided in one day she wanted to go natural and big chopped her hair – No Hesitations! A brave move I must say. She is also the creator of the big UK event Woman In The Jungle that is helping the natural hair movement in the UK take long strides. Shout out to Wumni people!!! Find lots of haircare, style and beauty tips on her vlogs. and be on the lookout for her events.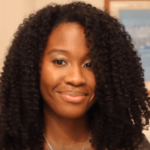 If you're looking for haircare information, product reviews, styling and health tips you can find it all here. She has very long type 4 hair which she cares for with a holistic approach and is just gorgeous to look at.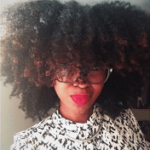 This is perhaps the British vlogger I know of that has the highest number of followers on YouTube and rightly so. She has been around since 2009, she has a wealth of information on haircare, products,  wigs, events and she does some giveaways … just check her out, you won't regret it!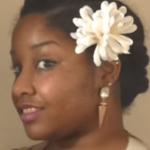 This channel is all about empowering women to be who they are without apologising to anyone, which is undoubtedly refreshing. If you want to celebrate and embrace the natural you have you'll find support here. Rachel is a young, independent and multitasked woman that shares her hair journey and is not afraid to share her opinion. She is also an artist and a presenter for TV Network BlackVisionsTV. Check her story on curlynikky.com.
Now Let's Go Over To Our American Curly Sisters!
---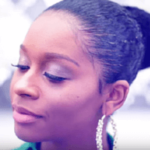 Jess has curls to die for and she is one of my first hair crushes. You will see once you check her videos that she is very sweet and easy to relate to. She is a no fuss kind of girl, with no fancy routine or lost of different hairstyles or products. However, her videos are very inspirational and informative. Additionally, she also has a video series styling her hair with products requested by her followers and she had until recently (she had a baby. Congrats Jess!) a regular Google+ hangout meeting to talk to her viewers and answer their questions about hair. Super cool, don't you think?! She also has another channel where you can follow her family.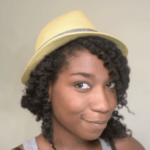 Whitney has been natural and vlogging her journey since 2008 and you can see that this is her passion. Her videos show off her creativity and fun sense of humour. I particularly love the care she put into creating a "natural hair cover " for Bruno Mars' UpTown Funk song. So hilarious and on point!!! I'd say follow her Now, but I bet you already do, don't you? (if you don't what are you waiting for?) Oh, she also has a family channel which is, even more, fun if that's even possible.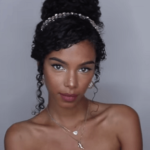 Her tagline is "Where Beauty Meets Health" and watching her videos will support that exactly – a healthy approach to haircare focusing on all things natural and organic. Alba transitioned from very damaged hair to healthy hair and is at the moment calling her viewers to accompany her in her "Grow Longer Hair" challenge where she'll share tips, recipes and updates on progress.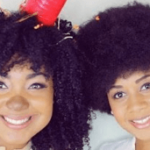 Being one of three sisters myself I couldn't help but to nominate these ladies. They share their journeys in this channel and I love them all, but you can pick yours. They're all different and you will find something that will tickle your fancy for sure. Themes are not only specific to hair but also to weight struggles, family, black pride, big family events, diet, exercise, DIY, you name it you see it there.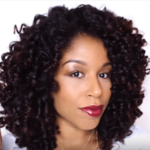 If you need help in finding the right products for your hair, in knowing how to combine them and in knowing how to use them on your hair this is your channel. With Monica,  you will get help for all hair types. For her no hair is too kinky, nappy or impossible to style. Watch her do it before your eyes and believe you too can do it!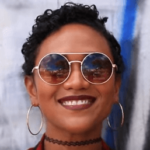 Maya is full of energy and uses her channel to show off her creative personality. She became iconic when she posted a video shaving all her hair to show that she is more than just her hair and to close a chapter in her life. Yes, I said all her hair! If you haven't seen it watch it here. She has videos on hair, beauty, style, fashion and bringing out the inner "Drag Queen" in her. Curious?…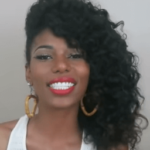 Chime is her real name and she is an inspiration to us all. She has been natural for 6 years and she always has good tips for you on transitioning, dealing with other people's remarks on natural hair, funny hair stories and more. She is now bringing her hair to good health after using a product that unknowingly changed her hair texture. It can happen to us all really, but she is not faded by the event and is taking it as part of a learning experience.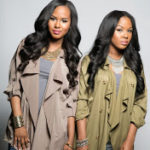 Kelsey and Kendra are twin sisters as their YouTube channel name entails and they have their videos more focused on style, beauty and fashion. However, they will have occasional videos with hair tutorials, tips and reviews. In fact, they have a lot of videos, which despite being somewhat old, are a source of knowledge on how to style your hair since a technique doesn't change that much.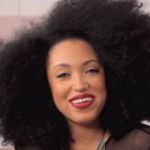 I fell in love with this lady's big, voluminous, gravity-defying hair when I saw her for the first time, and then I fell in love with her personality when I watched her videos. Her big hair and open smile will captivate you! If you want to achieve big hair like hers, and you love colour on your hair this lady is not shy from it, so subscribe to her channel. She also touches on topics like defining beauty, spirituality and empathy.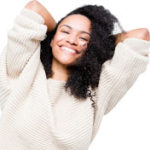 For me, Fran has a zen approach to haircare and lifestyle. Her calm voice and mannerisms transmit the same vibration she is in and you come out from watching her videos feeling confident in your abilities to take care of your hair well. Watch her natural solutions to haircare, natural product reviews, hair tutorials and more.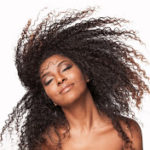 This Canadian curly will soon become one of your hair crushes (do I say this a lot or what?! Sorry but I just can't help myself it's just so hard to pick one, they all have beautiful hair). Neiicy has many videos but, I especially like her hair tutorials where you'll get a lot of good ideas on how to style your hair for school, for straight hair or curly hair.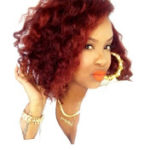 You can get lost trying to find a specific video on her channel, there are so many!!! And this is good because it means the chances of you finding a specific hair subject increases considerably when you step into her YouTube channel. Oh, and let's not forget that she also has information on how to take care of our kid's natural hair. She is indeed a precious finding. You can start by watching her 17 part video series named "Back To The Basics" which will teach you a lot about haircare, style, products, tools, etc.
These are the 20 Natural Hair Vlogger You Need To Meet for inspiration, support, style and to release the pressure of the journey. Follow them on their YouTube Channel or personal blogs (if applicable). Let me know who are your nominees, which ones in your opinion should have made the list and haven't.
Do you have a favourite vlogger? Who should be on the list?