Personally, I don't believe in love at first sight and I think then when we embark on a natural hair journey, whether transitioning or starting out with a big chop, the uncertainty of what our hair will look or be like prevents us from completely giving ourselves to that feeling. However, there are plenty of good reasons why you should love your natural hair.
Sure, as soon as the curls start popping out we get all excited and a passion and/or curiosity for them quickly develops. For me, it was like this. However, this journey can feel much like a rollercoaster with ups and downs, and for those who transition the honeymoon period can end once the big chop day comes.  This can happen when our strands show their true coils and "kinkiness" as they are released from the dead weight of the relaxed ends.
Yes, the curls you saw before the BC were different (unless you had very short relaxed ends), the hair behaves differently and even your staple products can leave you hanging. However, if the commitment is real the passion/curiosity will develop into a strong love capable of withstanding the multiple personalities of our natural hair. Yes, it's almost like dealing with a whole village up there, each day is different but that's what makes so interesting! Here's why you should love your hair.
1|

DISCOVERING A NEW YOU!
One of the big surprises of becoming natural is that you find a new you! Not a completely new you, 'cause that is kinda of impossible (unless you suffer some form of brain damage) but a more confident you. This happened to me, and I bet it will happen to you if it hasn't already.
As you go natural, you work through a lot of insecurities and doubts, you face naysayers, you overcome challenges and you come out on the other end stronger, more confident and even more sexy. Yes, sexy because people who are confidence are naturally attractive and once you are confident of the beauty of your hair (and your own) people will see it too. And if they don't that's OK, because NOW you define your own standard of beauty not them. This is for me, the best thing about this natural hair journey. Never give up on your hair a treasure awaits, You!
Wow, is it me or going natural is starting to sound a lot like going through therapy (it's like a flashback into my Psychology & Counselling degree). What do you think?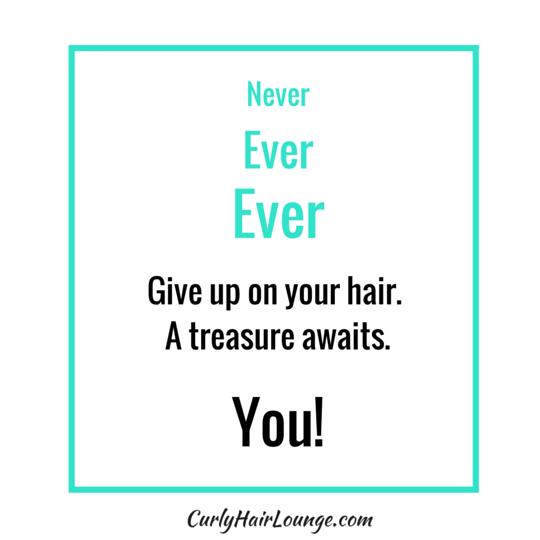 2|

NOT WORRY ABOUT THE RAIN
When you have chemically straightened hair you need to have a direct line to the weather forecast. Flat ironing your hair and then facing a rainy day is a big no-no. Talk about going on a date with your boo and then it starts raining… girl we all know we don't like running on high heels, but the image of our hair poofing up like a fuzz ball brings out the gazelle in us as we run for cover.
With natural hair, a rainy day is no biggy. Rain, what rain?! We laugh at the sight of rain, we say "Bring it on Mother Nature, my hair needs a little moisture!" (Well, it's not exactly these words, but it's pretty close. A little rain never hurt anybody).
3|

HEALTHIER HAIR
Having relaxed hair literally means having broken hair. In order to "uncurl" our hair, the strongest bonds in it (disulphide bridges) need to undergo a highly alkaline process (relaxer) to break them down so our hair can have a new, straighter shape. Unfortunately, our hair's elasticity is irreversibly lost, the cuticle layers that protect our hair are damaged and our hair becomes very vulnerable to damage.
Natural hair, although the weakest amongst Caucasian and Asian, is certainly stronger than relaxed hair and if you take proper care and give it some TLC it will be very healthy.
4| DECEPTIVE
Yes, our hair can be very deceptive, especially to people who know nothing about curly hair. It's kinda fun to see people's reaction to our hair when we show up with curly shoulder length hair one day and on the other day, it's almost waist length. Or how easy it is to set different styles on it, you can go afro, curly, wavy, braids, locs and the list goes on. Some people just can't contemplate all of this and think you must have some kind of wig or extension (sound familiar?). And this brings us to our next reason.
5|

VERSATILITY
Natural hair can lend itself to many hairstyles, you can go a month without ever doing the same hairstyle twice and I bet you can even go longer. Alongside the braids, twists, locs, braid outs, twists, outs, flat braids, flat twists, mohawks, updos, buns, bantu knots… (do I need to go on?) you can also resort to accessorising your hair with head wraps, beanies, hats, hair jewellery and more. It's so much fun, don't you think!
6|
IT'S BEAUTIFUL
I shouldn't have to say this but here it goes. You should love you hair because it's beautiful. Yes, it's just plain beautiful! For all the reasons I mentioned before and more, it should be enough to say your hair is beautiful because it is your hair. Everyone's hair is different and unique and because of it, it is shockingly beautiful.
I have major crushes on other people's hair because they are different from mine, but I love my hair most because it is mine. You should love yours too because only your hair can do what it does, no other hair can do it the way yours does it. So embrace your hair the way it is, multiple personalities and all, and then you'll be able to see its beauty and be happier. Enjoy it! It's God's gift to you.
Why do you love your natural hair?