One step I don't skip in my hair routine is my deep conditioning treatment. I believe this has made my hair stronger, more elastic and has significantly reduced hair breakage. What I also like to do is to add a few kitchen ingredients to this treatment as if I am pampering my hair. I like to infuse it with rich, natural, affordable and easily available products. So today, I want to share with you a brown sugar hair scrub recipe. The ingredients in this recipe will provide moisture, will keep your hair hydrated, nourished and will prevent protein and moisture loss. Let's have a look at some of the ingredients.
Brown Sugar (Muscovado)
Sugar, the star ingredient in this recipe, will exfoliate the scalp removing dead skin cells and exposing newly unclogged skin. Additionally, sugar will also help to reduce product build-up on your hair strands. Being a strong supporter of natural ingredients I personally like to use the muscovado sugar which has a higher content of molasses (the thing that gives it its brown colour) and a smaller particle size. You can use whichever sugar you have in your kitchen, the only reason I choose muscovado sugar  is because I believe that sugar with bigger particle sizes will be a bit abrasive for the hair and scalp. When we are transitioning to natural hair our hair is more fragile and can break easily, so I recommend this sugar as you'll also be able to do a gentle exfoliation.
Honey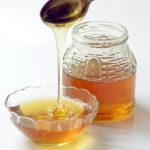 We all know honey is a natural humectant, it attracts and keeps moisture in the hair. The hair is hydrated, nourished and dryness is reduced. If you choose the raw/unprocessed version the benefits will be bigger. Honey has antioxidant properties which reduce hair loss and encourage hair growth, it is good in combating fungus and germs and has conditioning effects on the hair.
Extra Virgin Olive Oil (EVOO)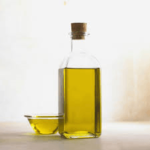 I believe we all have this one in our kitchen cupboards. If yours is not extra virgin and cold pressed then most of the beneficial nutrients have been lost.  Do try to get EVOO (extra virgin olive oil) has it is readily available and so much better for your hair. EVOO leaves your hair soft, shiny and manageable and is rich in vitamins A and E and antioxidants which promote scalp health, fight dandruff, nourish and protect our hair.  EVOO is also a good choice for your pre-poo as it penetrates the hair shaft.
Coconut Oil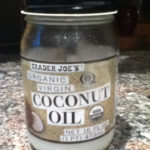 Coconut oil is a powerful tool in the natural hair community, it is widely used and its benefits have been supported by several studies. Coconut oil penetrates the hair shaft and helps the hair by preventing hygral fatigue, by reducing protein loss and dandruff, it nourishes, conditions your hair,  keeps moisture in and helps reduce split ends.
DIY Brown Sugar Hair Scrub
---
Ingredients
3 tbsp of your Deep Conditioner
1 tbsp of Muscovado Sugar
1 tbsp of Honey
1 tbsp EVOO
1 tbsp Coconut Oil
Mix all ingredients together and apply on your hair. Work each section gently massaging the scalp and smoothing the mixture on the length of your hair. Once all your hair is covered and you have finished your scalp massage to remove dead skin cells, cover your hair with a plastic cap (or grocery bag) and leave it on for a minimum of 30 minutes.  Rinse your hair and style your hair as usual.
I hope you'll give this recipe a try and enjoy it. Make sure to adjust quantities to your hair needs there is no need to waste any ingredients. If you need guidance when making your homemade recipes check this post. In the meantime, why not pin this recipe?!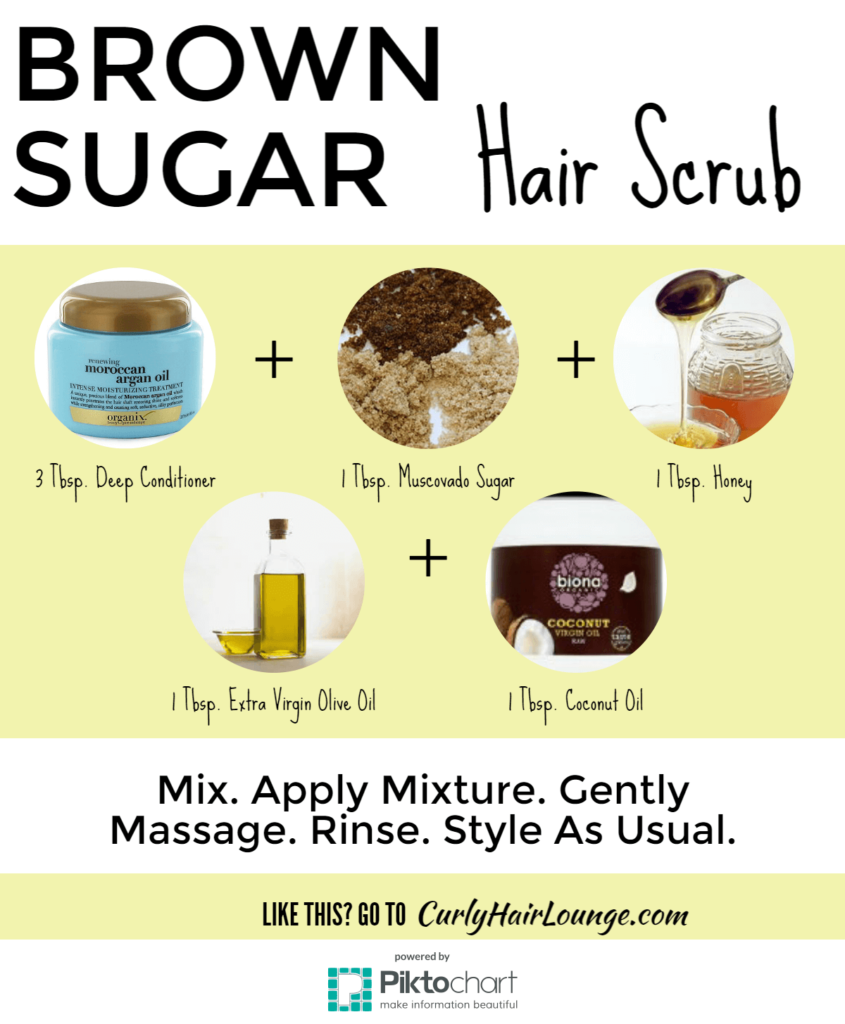 What hair recipes do you cook up in your kitchen? Have you ever tried a hair recipe with sugar?