Don't know about you, but I frequently daydream about winning the lottery or coming across a large amount of money a distant (dead) relative leaves me in a will. Of course, I have a better chance of winning the Euromillions first, but it's a good dream nonetheless. 😉 Anyway, when I indulge in this alternate world, I do a LOT of shopping. I mean, a LOOOT of shopping (we've all have this dream, right?!). You know, the shop-all-you-can-even-if-you-don't-need-it-but-just-in-case' millionaire kind of splurge!?… Right, so recently I had another one of these episodes and this time I wanna share a list of natural hair tools and accessories I'd most definitely splurge my money on.
Of course, my natural hair 'shopping indigestion' didn't confine to just tools and accessories, it was a lot more comprehensive. However, I feel that whereas people can easily splurge on curly hair products, when it comes to tools & accessories we exercise a little bit more self-control.
The reason being that we often (1) have difficulty justifying money spent on an item a cheaper version can compare to or do the same, (2) have to plan into our budget a big spending or (3) we consider the possibility of doing some sort of DIY instead.
While some much-needed tools and accessories are affordable others are an expensive indulgence.  Still, wouldn't it be nice to just buy them all? With no shame or guilt?! Well, maybe just a little… 🙂
The list of curly hair tools and accessories I am about to share with you are not essential to a successful hair journey, but they can make your hair life way easier and healthier, plus we all like to have pretty new things right?! 😉 🙂
So, whether you can cross off the items in this list in one go or progressively build your toolbox it's worth keeping an eye on these items and indulge yourself once in a while. See it as a reward for those challenging moments you were able to overcome or as something that will help you overcome a challenge.
---
Tool & Accessories To Splurge On
---
#1|
Moisturising Satin Lined Pillowcase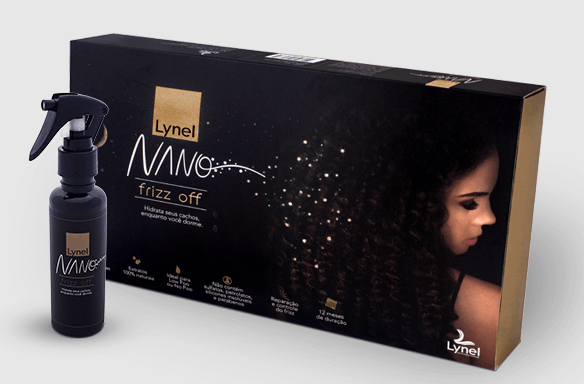 You may think this is just another satin pillowcase, but you'd be very wrong my friend! This is not your ordinary satin pillowcase, this is a pillowcase that moisturises your hair while you're sleeping. Yes, you got that right!
I have talked about the Lynel Nano Frizz Off pillowcase in the past and it's simply amazing what nanotechnology can do these days. Simply put, you use a specially developed spray on the fibre inside this pillowcase and when you're sleeping the ingredients trapped in micrometric capsules are released (through friction) to moisturise your hair.
In case you're wondering, you don't need to use the spray every day, you can wash the pillowcase and it will still work and the spray will last approximately one year. You can find out more about this Brazilian product in this post I wrote a while ago or you can go directly to the source if you know Portuguese (you may get away if you know Spanish). The price is approximately £50.
#2|
Hair Steamer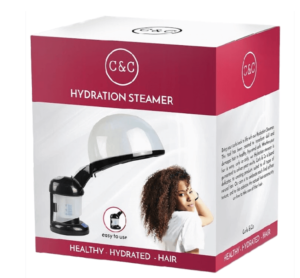 I'm sure you've seen this item before, you may already have one or, like me, it's waiting patiently on your wish list. Yes, this is an item an increasing number of naturalistas are buying because it not only makes your deep conditioning treatment more effective with the hot steam (a must for low porosity girls), but it also infuses your hair with water vapour. Surely, a God sent help for dry and extremely dry hair.
The Heutiful hair steamer was a very popular item when I started my journey, but you now have similar and cheaper versions everywhere. If can find several options on Amazon like the Aphrodite model (£79) or you can buy one from Curls and Co (£99) another good choice here in England (I got my eyes on this one).
#3|
Thermal Heat Cap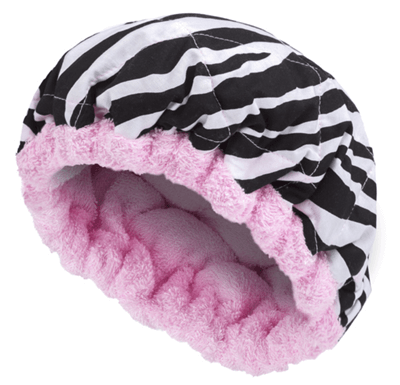 If buying a hair steamer feels like a big purchase at the moment a thermal heat cap is also a good investment that will also improve your deep conditioning sessions, with the added benefit that you can walk around the house while you're giving your strands some much needed TLC. I'd put this one on the chart too for when I'm busy doing house chores and don't have time to sit down.
Hot Head has these super cute colourful heat caps filled with flaxseeds that you can pop in the microwave and use. They cost around £22  and they even have a small version for kids. Alternatively, you may also like Hair Therapy Wrap  (£22.49 on Amazon) which uses a special heat retaining gel.
#4|
Curl Formers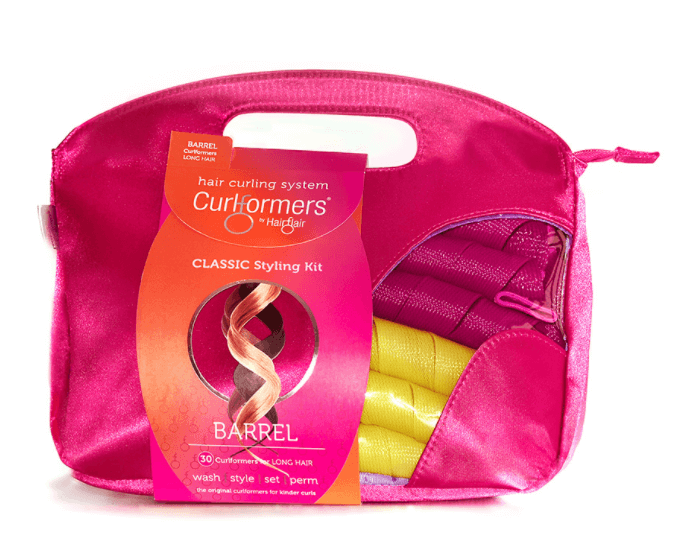 I got to cross this accessory off my list a while ago when I was transitioning to natural hair I loved the results and I think you will too. If you like playing with your hair and trying out different hairstyles, Curlformers will help you create beautiful, uniform barrel, spiral or corkscrew curls.
I know you already have curls, but with this tool, you control the outcome plus, you can safely stretch your hair without heat damage and if you're going through a hair transition you can use Curlformers to blend the two different textures.
There's definitely a learning curve in learning how to use them (I struggled a bit) but as soon as you get the hang of it you'll be cruising.  You can check this tutorial from Miix Mii.
#5|
Snappee or Poof It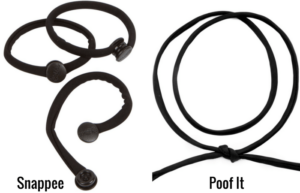 Curly hair is voluminous and mighty and being able to tie an elastic band around it can feel like winning an Olympic medal (if there was such a sport 😉 ). With Snappee or Poof It, this task is made much easier and effortlessly. No more having to cut your hair because it got stuck in your hair tie or have it break on your perfect hairstyle after what felt like a weight lifting session.
As you can see from the image, the designs are different but they're both made to be strong enough for curly hair and to last a long time. I'm sure you agree, this is a necessity all curly girls need to fulfil! Snappee's hair ties cost £11 for a group of 3 and Poof It costs £10 for 2 or £20 for 4 (approximate prices). Why not try both and see which one you prefer?!
#6|
Salon Hair Dryer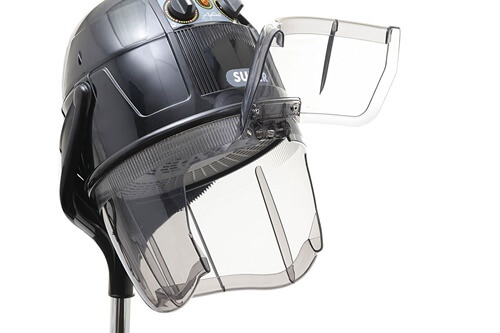 Most of us, if not all, already have a hand-held blow dryer which is great for diffusing, blow drying, stretching and even deep conditioning with an attached soft hooded dryer, however, a salon professional hair also has its benefits.
Yes, I know its big and takes up space in any room in the house, but this is the ultimate splurge. This 'little' item will help speed up the drying process of your wash and go, your braid outs and twist outs, your Curlformers, your roller sets and you can even use it for your deep conditioning treatments too.  They have a timer and temperature control, you can control the hight and its large enough for you to sit comfortably with a roller set (I love doing these).
A professional version, like the one above from Aphrodite (£283), is a bit costly, but this is, after all, a list of items to splurge on. You can find cheaper versions on Amazon too.
#7|
Satin Lined Beanie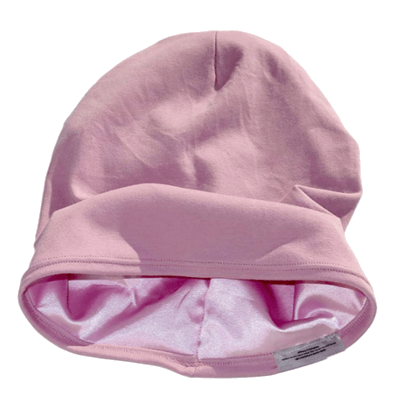 I love wearing beanies (and hats!) and when I became a curly girl one of the recommendations I got was that if I wanted to use hats and beanies and keep my hair moisturised they had o be satin-lined or I would have to use a satin lined bonnet underneath them.
While many curly girls put their DIY skills to work and sow a satin bonnet into their beanies or hats, some of us are a little bit lazy and prefer a ready-made item (don't get me wrong, my bonnet is always under that beanie/hat I just don't bother to actually sow it).
The advantage of buying a satin-lined beanie is that you can get all sorts of beautiful different patterns,  made to fit and stay on curly hair, not slide off (sadly, some do).  You can style them any way you like (here are some ideas), you can deep condition underneath one (yay for multitasking!) or you can wear them while you're out and about waiting for your braid out or twist out to air dry (it can take 2 – 3 days). All of this while looking stylish and fashionable.
I recommend Breezy Tee beanies because after using their t-shirt towels and having less hair frizz I can only expect their beanies to be as good. Plus, the products are made in Portugal (hey, Portuguese gal here!).
#8|
Felicia Leatherwood Brush


Last but not least is this detangler brush for curly hair, it fascinates me! The concept of having moving bristles is very intriguing and looks innovative. Developed by a celebrity hairstylist, Felicia Leatherwood, the idea behind this brush is that its widely spaced bristles would glide and detangle our hair without abrupt hair pulling that can break your strands and it will prevent excessive hair loss or shedding.
If you've been told to only finger detangle your hair and looking at this brush gives you anxiety, don't worry. Finger detangling is a great way for you to be more attuned to your hair and learn how to be more gentle while doing it. Once you got this you can incorporate a wide tooth comb or brush like this. Since I became fully natural I actually finger detangle first and then comb my hair because it helps me address ALL the knots and tangles my fingers miss. Do what works for you!
If you're as curious as I am to know why everyone else is raving about this brush, you can get if from the website and ship it internationally, if like me you're no in the USA, for $14/£10 + shipping. You can watch The Curly Closet review on Felicia Leatherwood's brush below.
---
This is it guys, this is my list of curly hair items to splurge on. Besides the hair ties, which are a necessity (no one can tell me otherwise!), all items in this list are authentic indulgences, not needed for a successful hair journey, however, if you happen to have the free cash to buy or be able to (responsibly) plan them into your budget definitely go for it and buy what you've been ogling at. I know I will as soon as stars align. 😉
For other tools and accessories, you can go here or here.
Which other curly hair items would you like to splurge and how would it change your hair journey?
Disclaimer: this post contains some affiliate links.